Shopping Cart
Your Cart is Empty
There was an error with PayPal
Click here to try again
Thank you for your business!
You should be receiving an order confirmation from Paypal shortly.
Exit Shopping Cart
Guided Fly and Spey Fishing Trips for Steelhead and Brown Trout with
| | |
| --- | --- |
| Posted on April 17, 2016 at 8:00 PM | |
Well sorry for the delay in posts, but lots has been happening over the last month. For starters, tons of steelhead! This spring so far has been one of the best in recent memories. Fish numbers are wwwaaaaayyyy up, and as for size we're seeing more three and four year class fish (9-12lb +) than the last couple springs. Looks like the mild winter didnt disappoint! As an added bonus, we're seeing tons of fish in the 18-24" range. These fish were smolts last spring or early summer, and their numbers mean the next few years are going to be off the hook! Once a fish gets into that upper teens length and above, the long term survival increases drastically. As almost all the predators found in our lakes are avian or fish predators, once a fish gets past the stage of being a decent mouthful chances are it's going to live to come back as a mature fish. 
As for the fishing... spectacular just isn't even close. The last few weeks have mostly been spent fishing the chagrin river and conneaut creek, with the grand fishing periodically. Despite not being able to fully devote time to the grand due to the high flows, the chagrin and conny have been pumping out fish. Double digit hookups per rod a day is now average. And every method is producing. Spey fishing, indicator fishing, free drifting. Everything has been hooking fish. 
The next three to four weeks should be on fire. As the grand drops to more stable flows, she will light up, and with the way the spring has been fishing, it's going to be something to see. Plus the warm winter didn't just help out steelhead. We should see some real A class trophy smallmouth this year. Anyone looking to break that 5 pound mark? 
One final note before the pics, I just bought a 15' driftboat and it's sick. Can't wait to take her out on the grand. As this season progresses away from spring steelhead, we're going to start running trophy brown trout trips on the clarion and the alleghany. Getting out there this may for some exploratory trips. 
Enough rambling, check out the pics.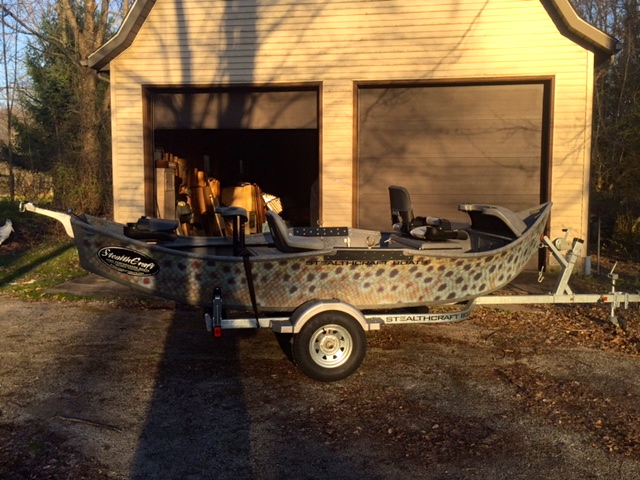 New Ride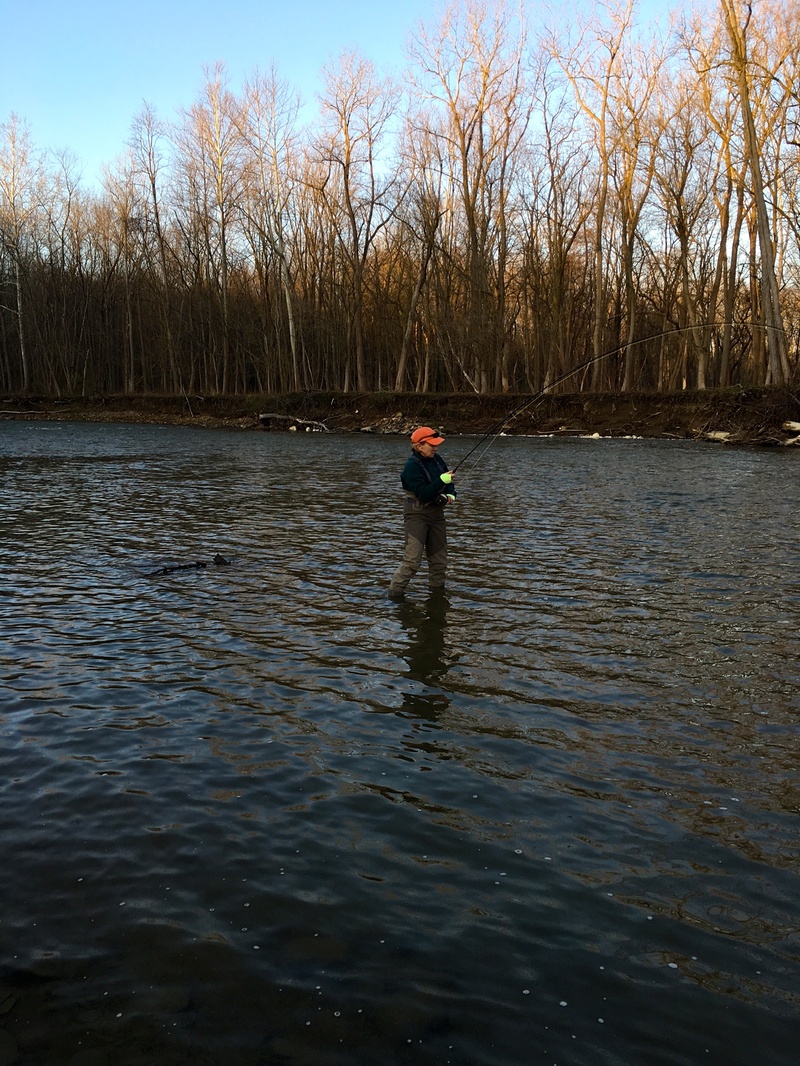 Locked on in the Chagrin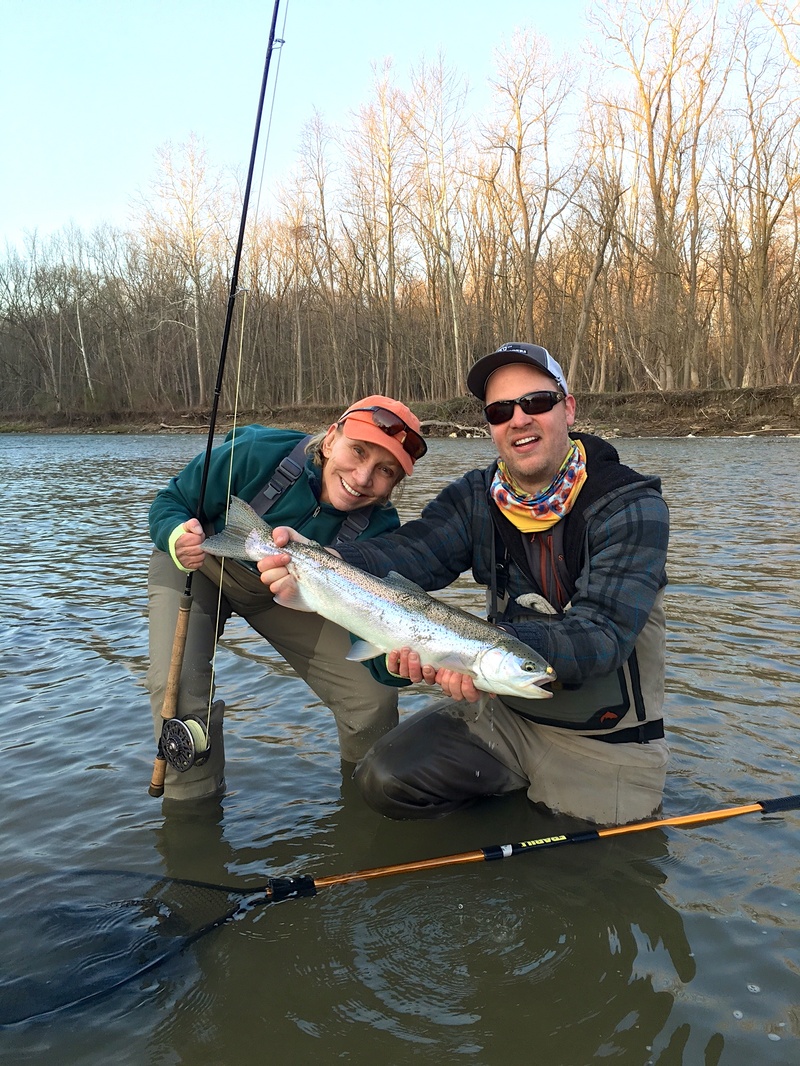 First fish of the day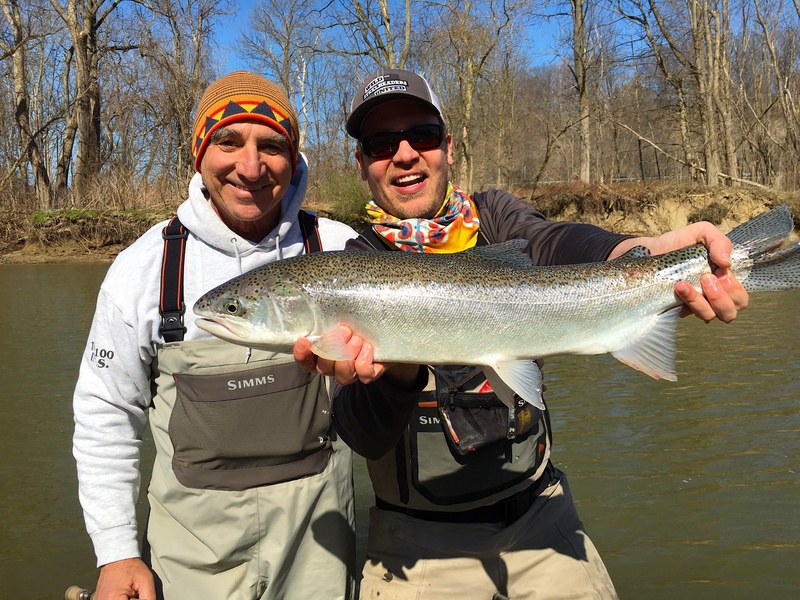 Art doing work on a 30 incher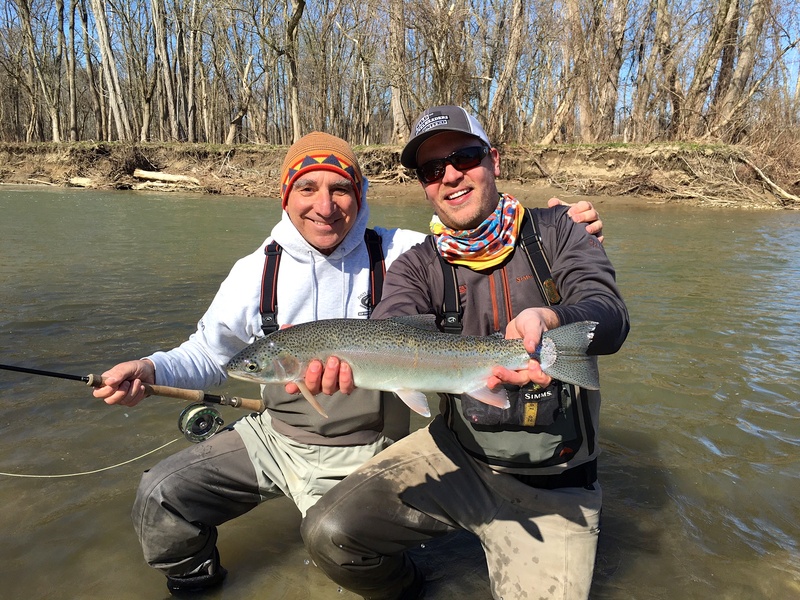 Super clean little fish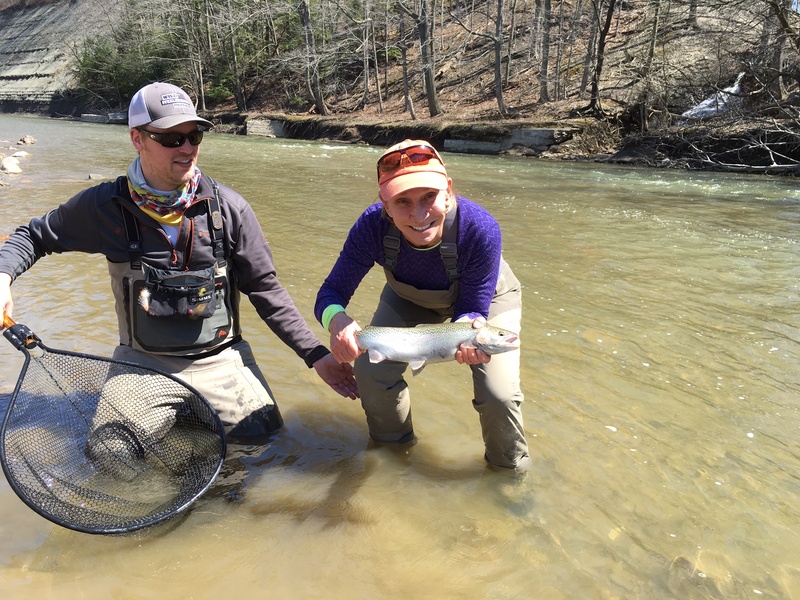 Annie with a typical second year fish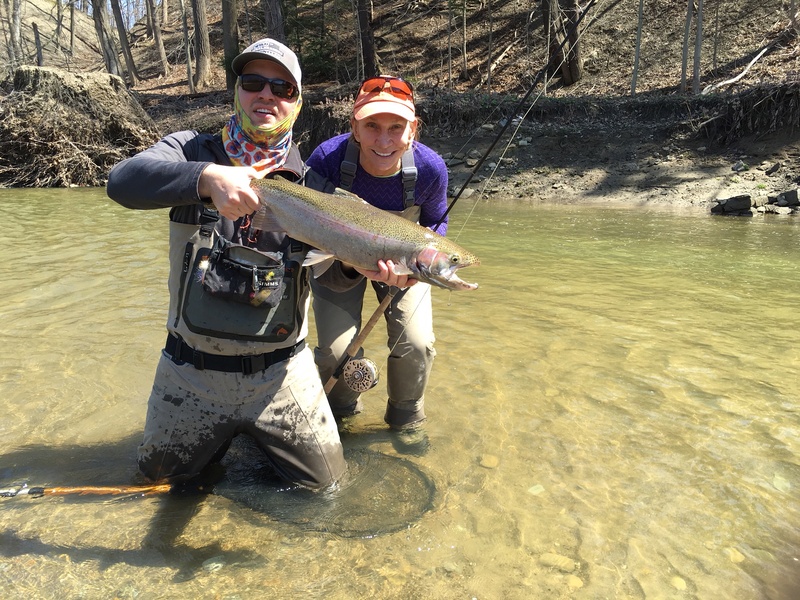 Annie's colored up buck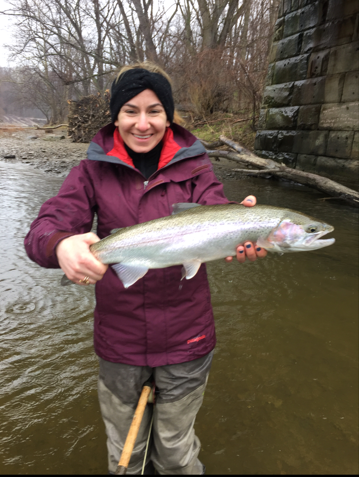 Jess got out with me last week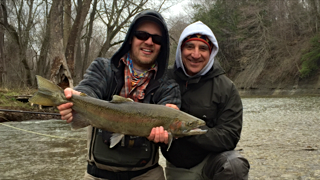 Art with a colored up buck from last week
Categories: Fishing reports, Steelhead, News around the area
/