| | |
| --- | --- |
| Posted on October 10, 2016 at 10:05 AM | |
Spent the last few days on the Catt and the surrounding area creeks. What a beautiful time to be on the rivers! It's no secret that the water is super low right now, and that makes fishing challenging. But there are fish in every creek if you put in the time to find them. Currently the Catt is at base flow of around 90 CFS, but the water temps are good and even in low flow she is glowing green! Most of the fish are holding low on the reservation. Because the lower reservation is often crowded, especially early on, I normally don't spend too much time on it. I'd rather fish where I have some space and risk not bumping into one, than have to stand shoulder to shoulder with guys fishing the lower reservation holding pools.
I started below Gowanda, and was the only car parked in the lot. While working over a few of my favorite pools just after first light, I saw a few fish roll before the sun hit the water. There are definitely steelhead up that high, just not in any great numbers yet. Missed one really good yank, but the fish never turned on the fly. Ended up landing a couple good resident smallmouth in the 12-14 inch range, and that was a pleasant surprise.
Also checked out a few of the smaller area creeks. New York has been putting some effort into habitat restoration such as stream bank stabilization and helping with fish passage, which is really cool. One of the smaller creeks just had another fish passage project completed over the summer. While walking down the smaller creeks, I spotted a handful of fish in every creek. Definitely not great numbers yet, but a pleasant surprise due to just how low the water is right not. Also found some pink salmon spawning in one of the little creeks. Over the summer a couple charter boats out on the big lake were getting into surprisingly high numbers of pink salmon and even a few kings and cohos on Lake Erie. Looks like there are going to be a few in the creeks this year. If there is a message to this post it's just how badly we need rain. This is the lowest I've seen the Catt at this time of year in a long time. Checking the USGS website, you have to go all the way back to 2007 to find the Catt below 100 CFS at any point in October. 
But there is good news. The fish that I spotted looked healthy. I didn't really fish to them. They were really spooky in the clear water- so much so that a dry fly on a 14 foot leader tapered to 8 lb fluoro was enough to scatter a group of four. I didn't see a ton of smaller fish that normally make up a good portion of the first trickle of fish, which means a couple of things. The warm winter last year was good for the size of the fish- I expect to see good numbers up to around 12 pounds this year and some legit bigger ones. The smaller fish have probably already made it further up the creeks, so taking a peek around the middle stretches can mean fishing to a few fish without the crowds. But if you're thinking about making a trip up to the area in the next couple weeks, it might be a good idea to reschedule unless you don't mind fishing in a crowd. The spots that are holding fish are no secret, so if you do come up expect company. It's going to take quite a bit of rain to get things really kicked off up here. And it will need to be days of rain that refills the aquifers and doesn't immediately run off. At this point, I don't see that in the cards for the next week or two.
Check out a couple pics: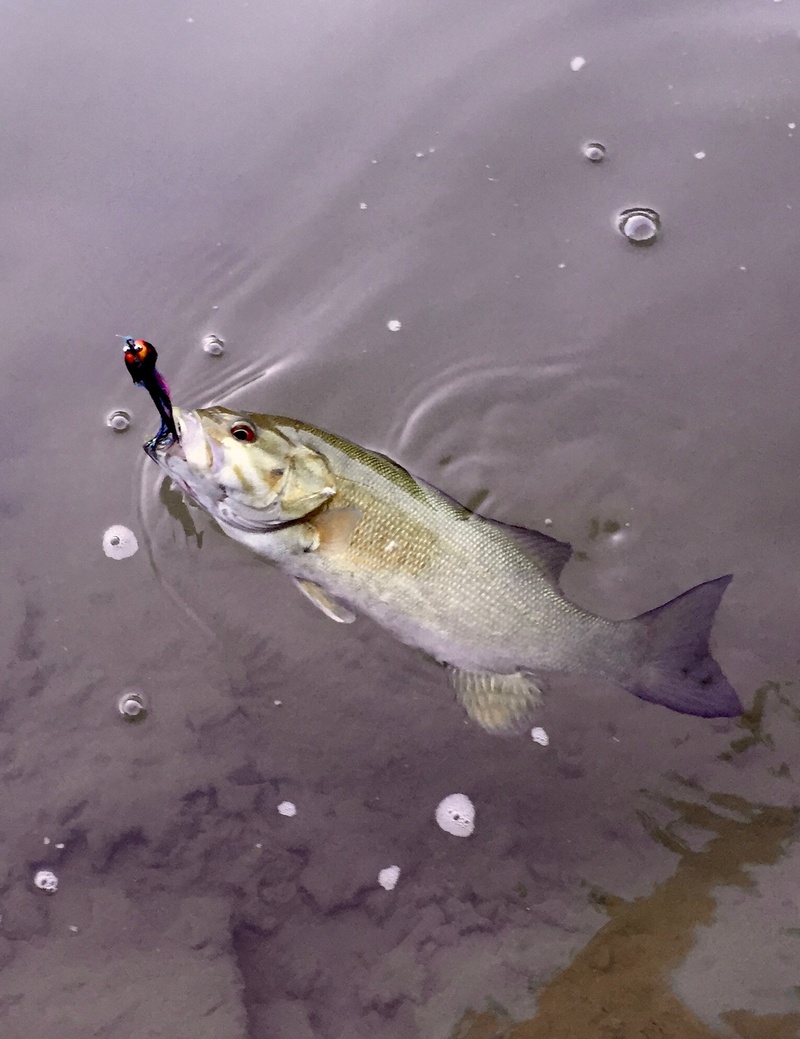 Catt Smallmouth (And yes, it did take the whiskey hangover!)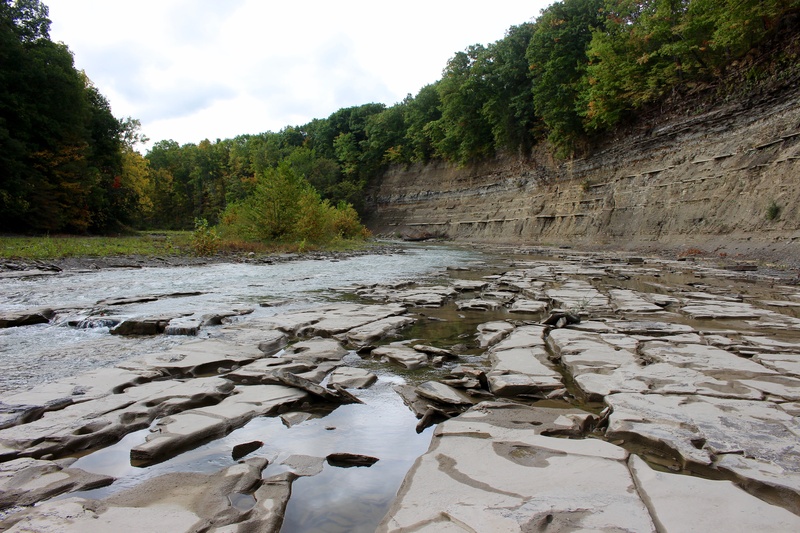 Full flow below Gowanda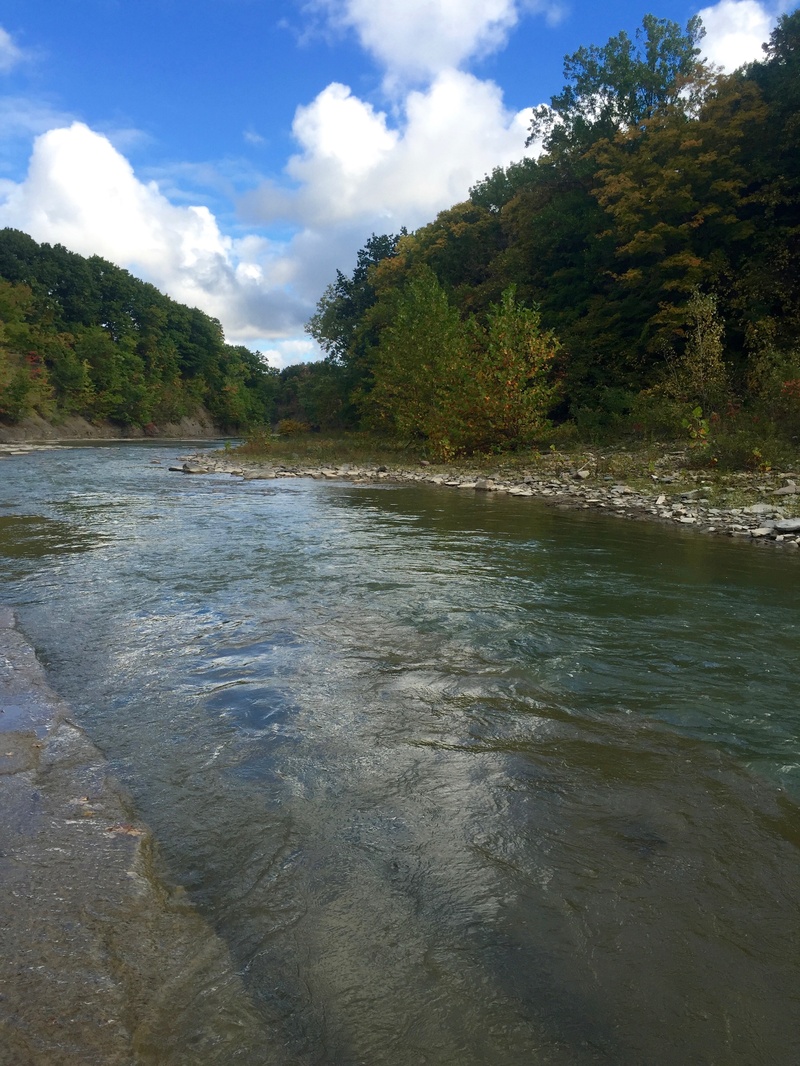 Scenic shot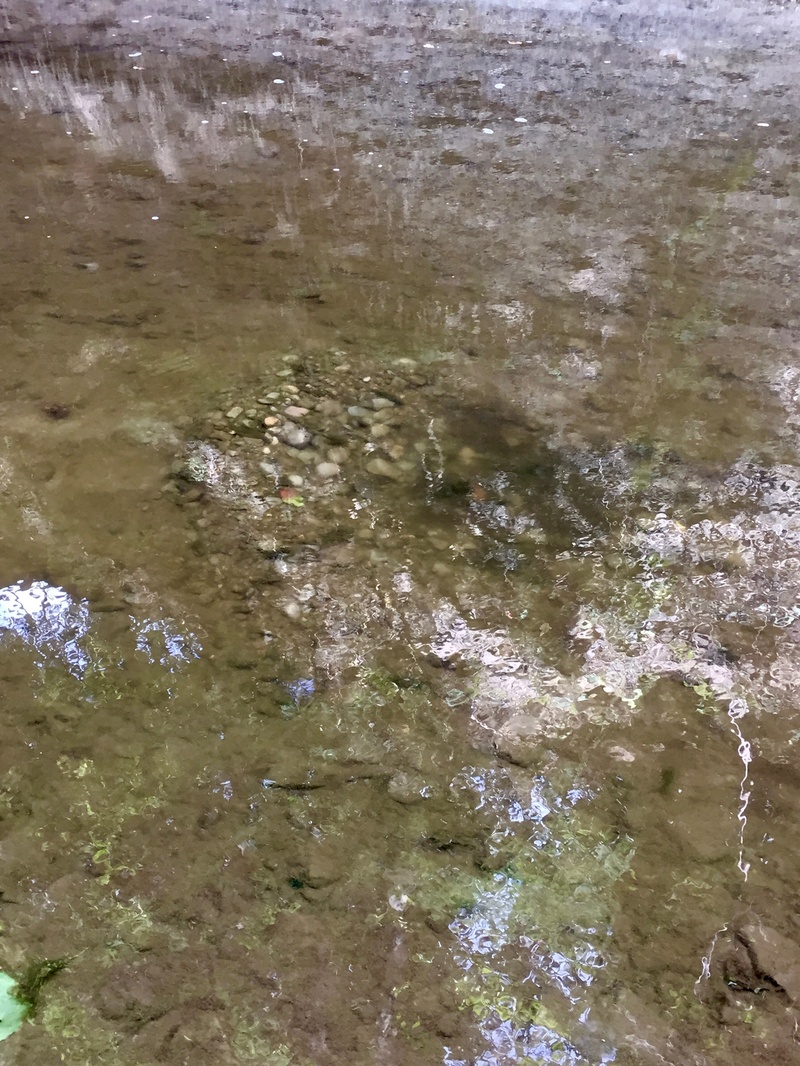 Recent salmon redd in a small creek
Tight lines guys