Shopping Cart
Your Cart is Empty
There was an error with PayPal
Click here to try again
Thank you for your business!
You should be receiving an order confirmation from Paypal shortly.
Exit Shopping Cart
Guided Fly and Spey Fishing Trips for Steelhead and Brown Trout with
| | |
| --- | --- |
| Posted on May 1, 2017 at 2:30 PM | |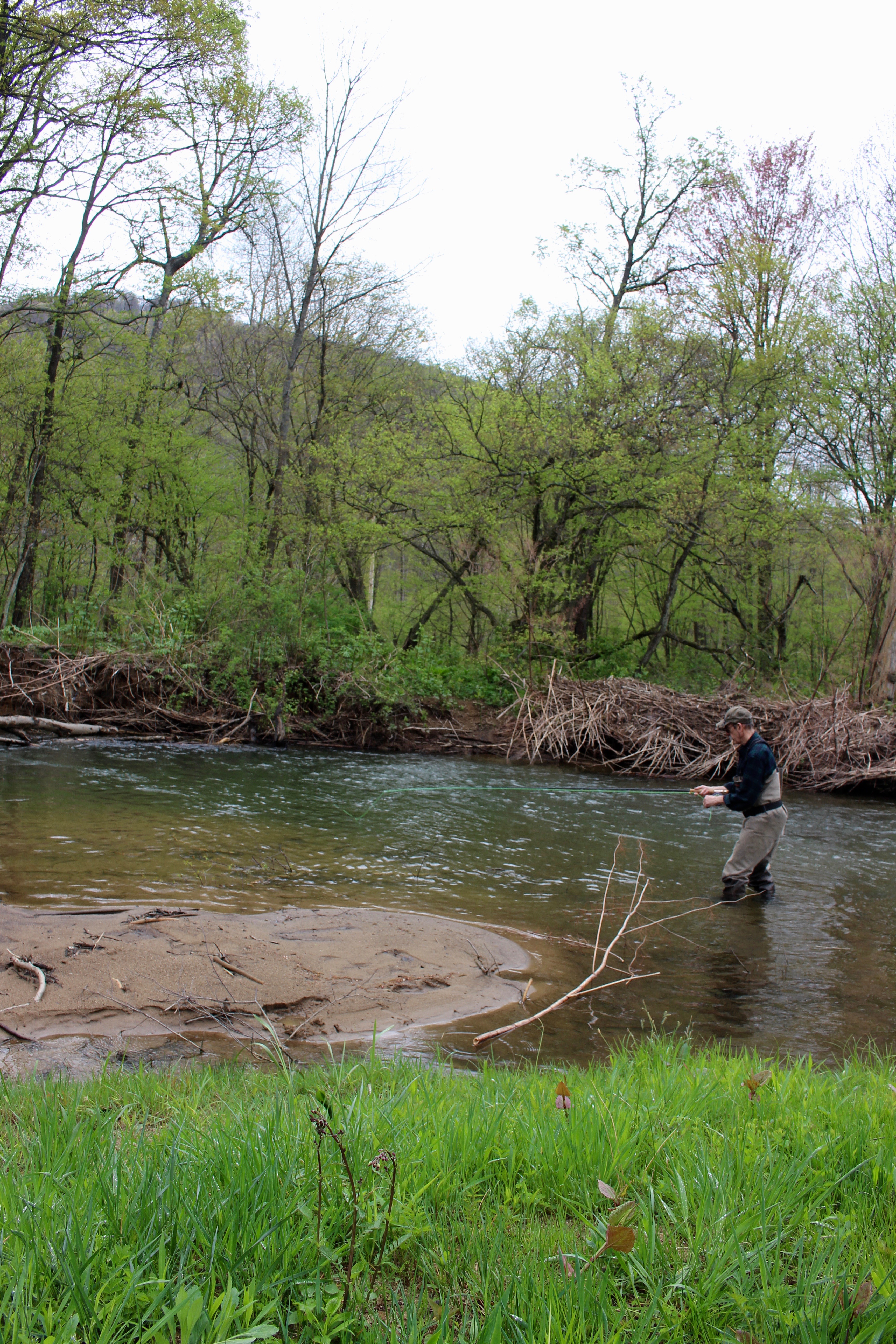 Dr. Tim working a cutbank with a streamer 
Well, was supposed to float the Catt a few days ago but the rain blew her out and the gentleman I was gonna fish with opted to reschedule. With my day free, took my dad out fishing. Was hoping to float the Allegheny but my dad needed to be back by mid-afternoon, so went to check out a new stream for wild browns! Knowing the size of the fish in the creek, we spent the day chucking streamers into the cutbanks and wood-clogged deep pools trying to move a few good fish.
It's surprising at just how big some of those fish can get in these smaller streams, and to emphasize this, the upper part of the creek, while generally only about a fly rod length wide, is classified as a trophy trout stretch, meaning plenty of fish in that 14-20" range. Anyways, we checked out the lower stretch first, and in the second pool, I lost a decent brown about 15" or so. Watched him come out and eat, but my set was sloppy. Had another fish follow a few pools later. My dad did just about the same. Streamer fishing small creeks in daylight is always challenging because generally the water is clear, and when the fish turn to follow the streamer, they usually see you if you're fishing upstream and stripping back down. If you fish downstream, then they generally see you working down into them. So it's kinda a catch 22 sort of thing. But it's a good way to get to know a stretch and figure out where the good fish hold, so you can come back at dusk and fish at night to them.
After a couple hours we jumped up into the trophy trout water. And boy was that small water to say the least. But the first cast in the first pool had a really nice fish somewhere around 18" chase, but again dart away as soon as he saw me. I guess I could have kept a lower profile, but on exploratory trips the goal for small creek streamer fishing is to rule out the pools and runs that aren't holding fish big enough to eat a streamer, so that next time you can concentrate on the ones that do. To be sure, you will never get to know exactly where every streamer trout in a creek is, but these fish are resident fish meaning that where you find them is where they live. So try to focus on the long game, and not worry too much about instant rewards. All in all I was really impressed with the fish I saw coming to the streamer in daylight, and even missed a shot at a decent one. It was certainly a challenging fishery, but can't wait to make it back there to hit at dusk and over night. It even smelled a bit mousy over there...
Tight Lines
  - D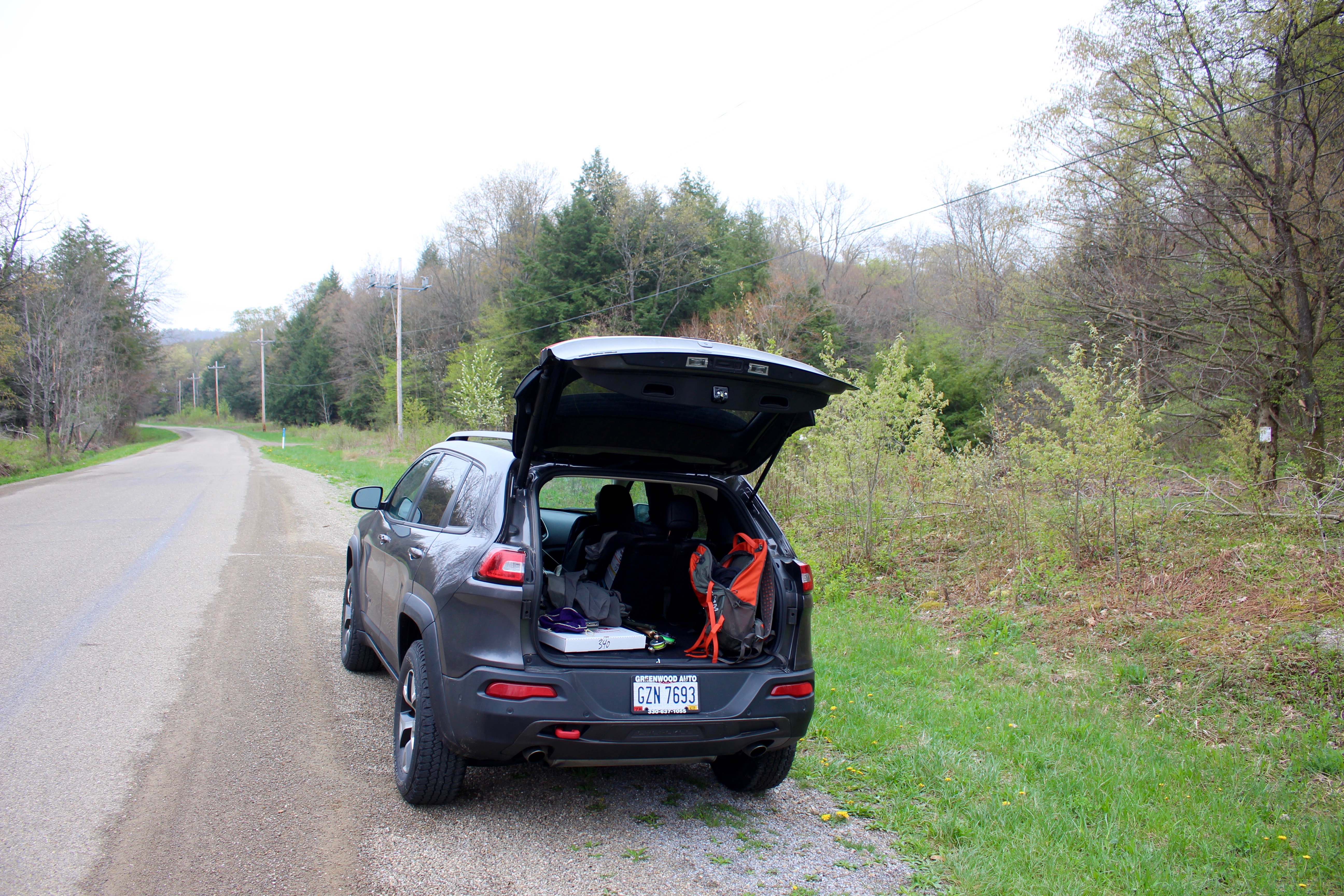 Roadside parking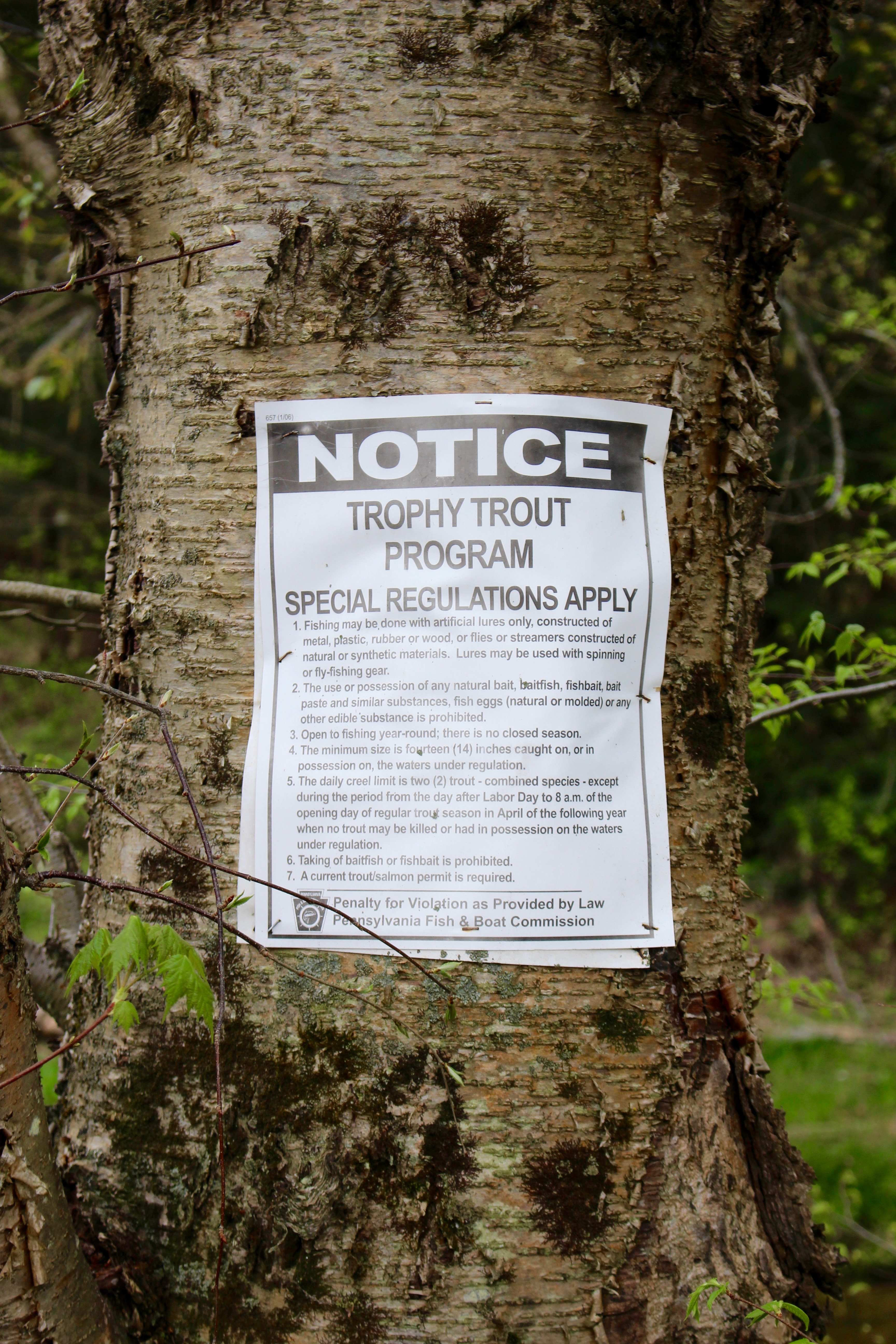 Trophy trout boundary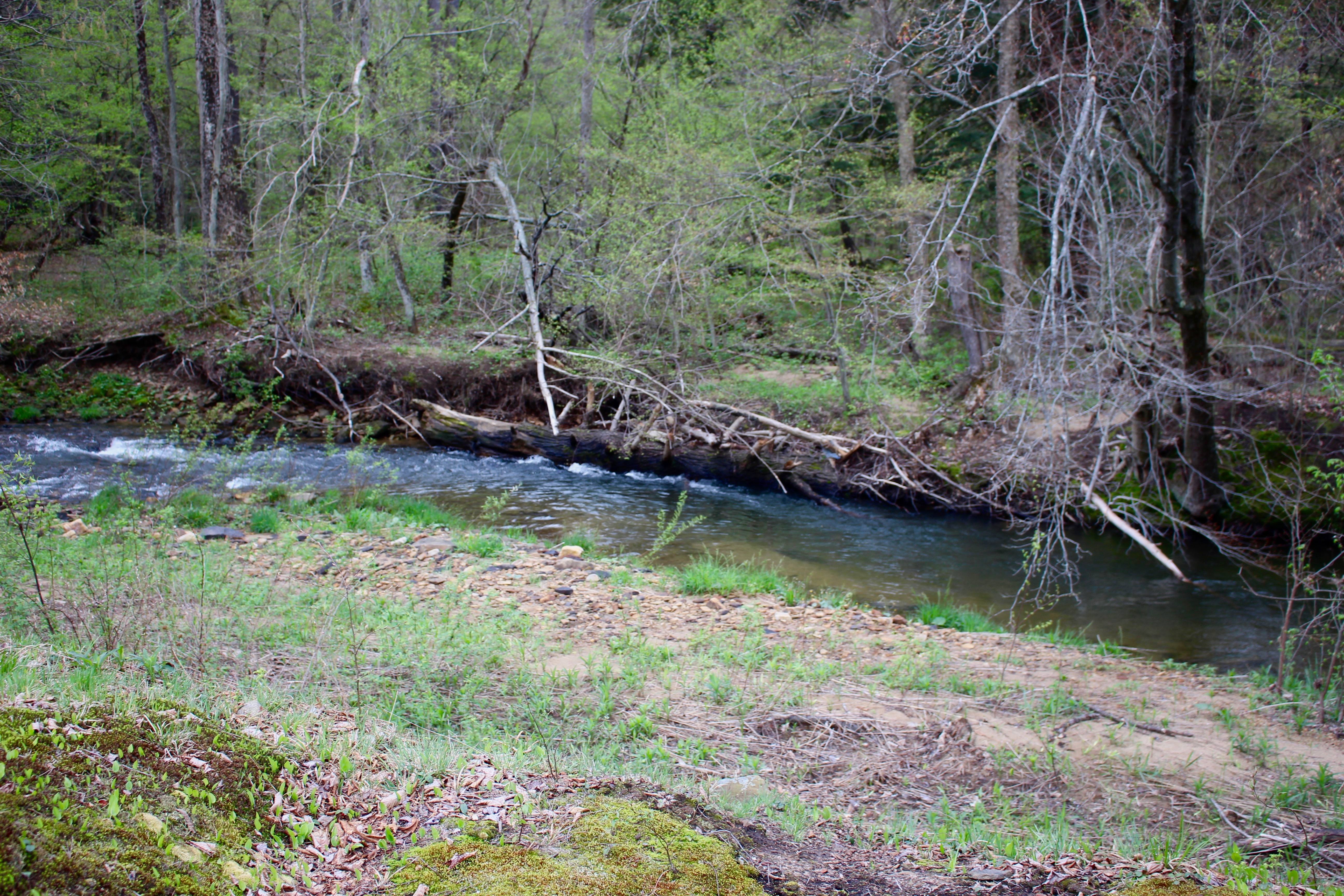 Had a good fish follow from that log- skinny water!
Categories: Pennsylvania, Trout, Fishing reports
/