Shopping Cart
Your Cart is Empty
There was an error with PayPal
Click here to try again
Thank you for your business!
You should be receiving an order confirmation from Paypal shortly.
Exit Shopping Cart
Guided Fly and Spey Fishing Trips for Steelhead and Brown Trout with
| | |
| --- | --- |
| Posted on September 11, 2017 at 9:50 AM | |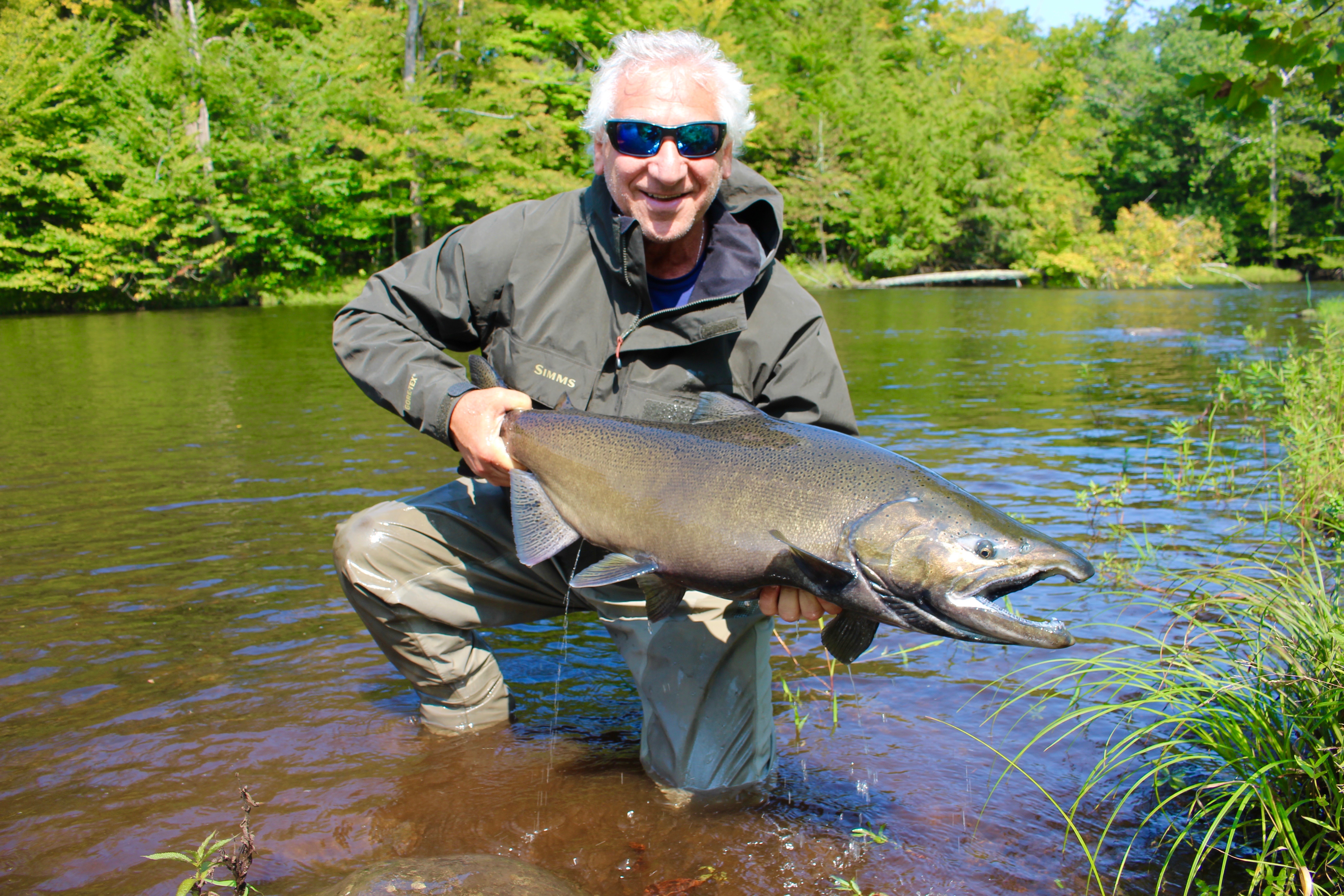 Art with a toad Salmon River king
Well for anyone who has fished with me or has read this blog, it may come as no surprise that I put an emphasis on maximizing the quality of the experience and not necessarily focusing purely on fish numbers. While it's nice to be able to do both, and frequently it can be accomplished, if fish numbers was all I cared about, I'd be a bait fisherman. To put this in perspective, I just got back from several days of fishing kings on the Salmon River in upstate New York. Right now, there are a ton of fish in the river for this early in the season, but the majority of those fish are lower in the river. And the word has gotten out that there is a good early push, so the lower river is seeing some heavy fishing pressure but also really good fishing. 
That's just not really my scene. While we did fish Douglaston a few mornings before the number of anglers allowed jumped up to 250 from 65, even 65 people over two and a half miles felt a bit crowded but handleable. When we were low we had some vicious early run king takes and fights that kicked our asses, but it came at the expense of solitude with nature. So in the afternoon, we decided to jump all the way up to the upper flys only water. And it was the right choice.
I had figured that the fish that had pushed in in the high water release over labor day would have had no problem getting upriver over the course of a week with all the rain that we've had to keep water levels between 350 and 700 cfs- great for fish migration. So I was not surprised to see a fair number of fresh kings rolling in my favorite pool on the river. What did surpise me was that there was only one other angler that had decided to fish the area and he was clearly targeting stream trout.
Art swung his way through the head and gut with a three inch pink and black string leech before feeling the telltale heavy take of an aggressive fish. Don't let anyone tell you that you can't target kings in the rivers with good sized streamers. What puts salmon off the bite more than anything is pressure. But if you have well rested fish, they will take a swung fly. The fight was a twenty minute tug of war that the salmon won when the hook pulled out.
On our last day, we decided to forego the lower river completely and spent the whole day in the UFZ at our money hole. We hooked several and landed a nice 25 pound fresh king that walloped the fly as it was quartering downstream on a short, tight swing. I even hooked two, but none of mine stuck. In all we hooked a dozen fresh run tackle busting kings over the course of the trip, which this early in the season usually would be something to brag about by itself. But perhaps even more, half of those hookups came swinging to beautiful water with at most one person in sight. Fishing to fresh and aggressive salmon in solitude on the Salmon River is more of a reward than mindlessly hooking a bunch of fish in a crowd. What a trip.
Tight lines and enjoy the rest of the pics,
 - D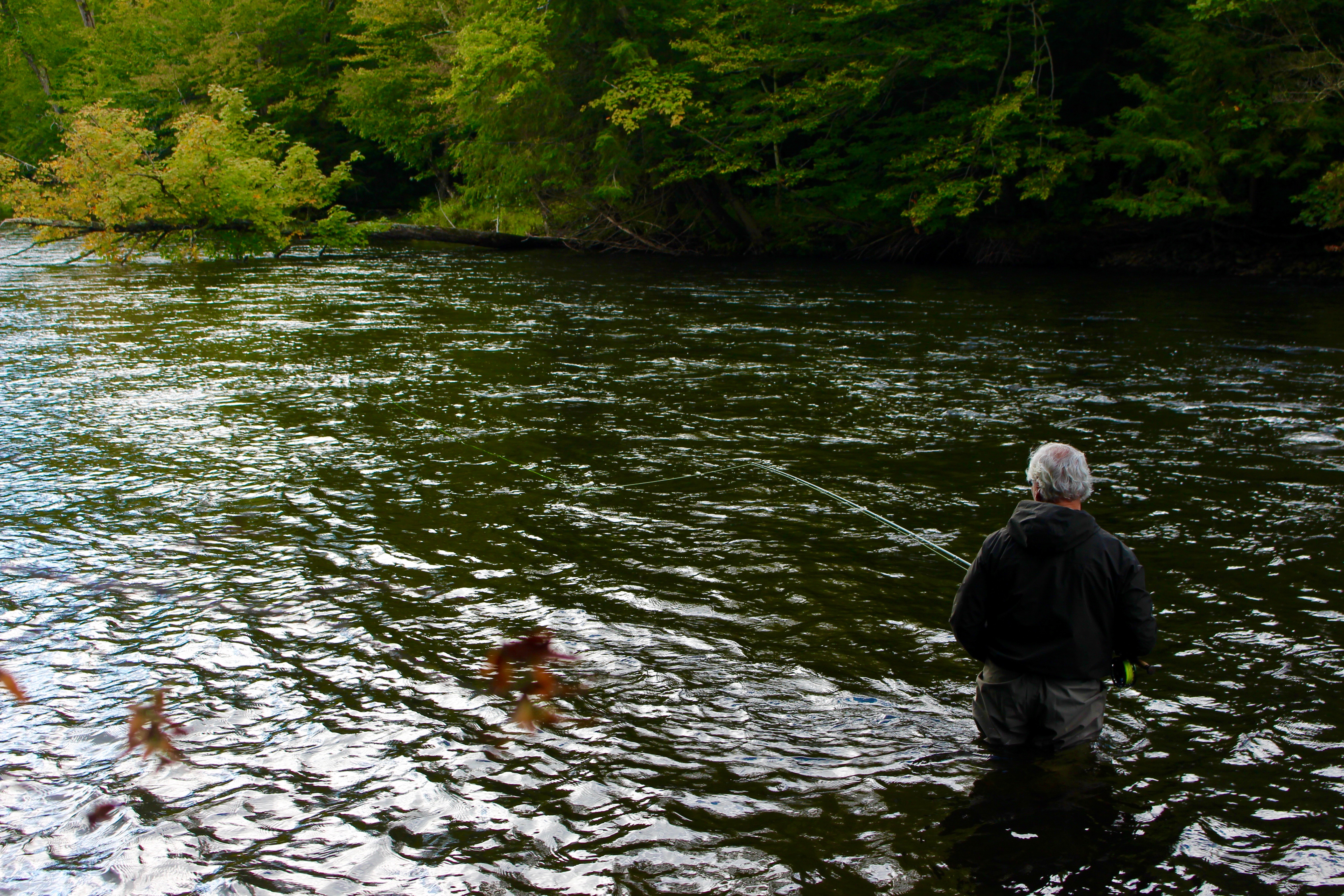 Swinging my favorite run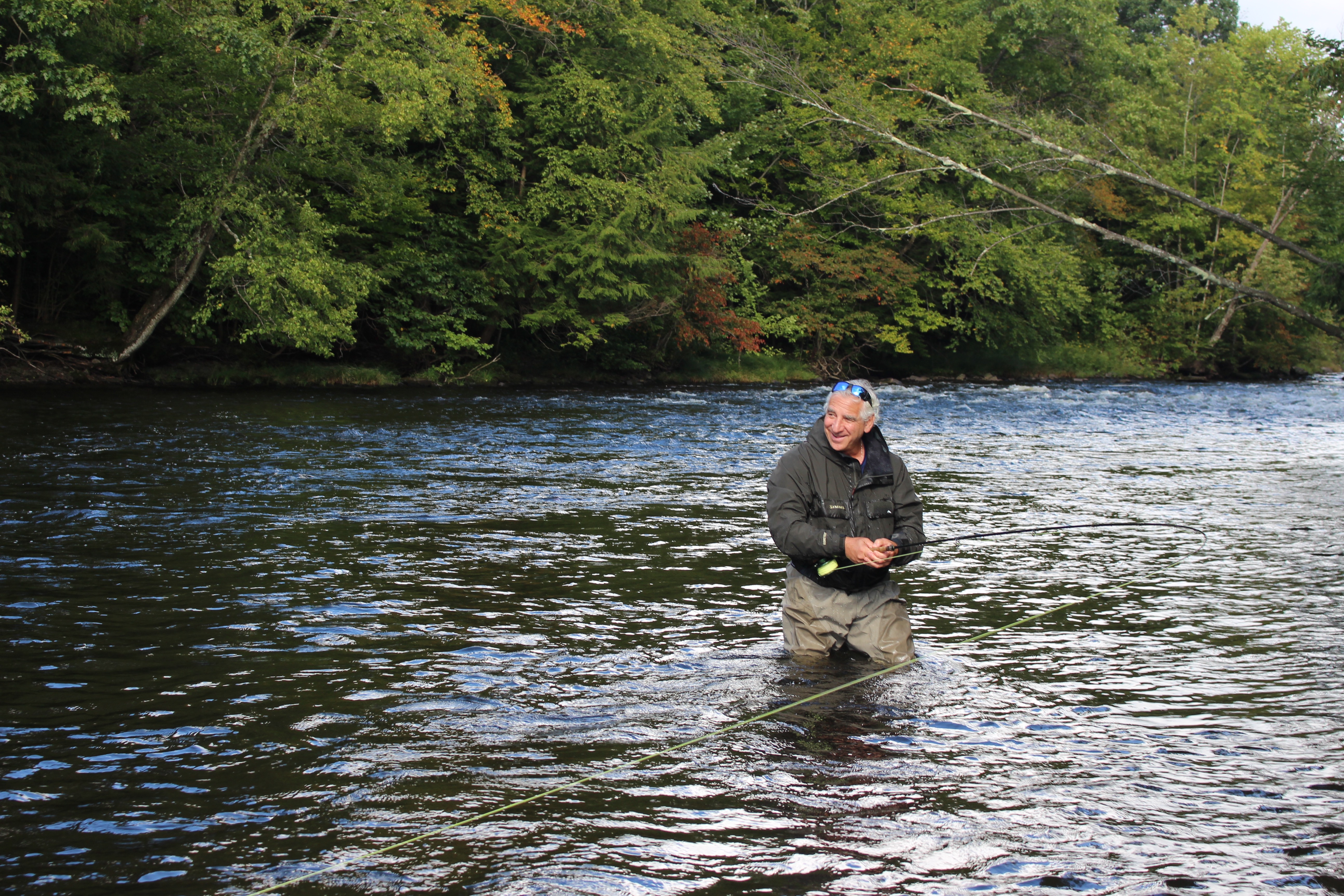 Art fighting a monster king on a spey rod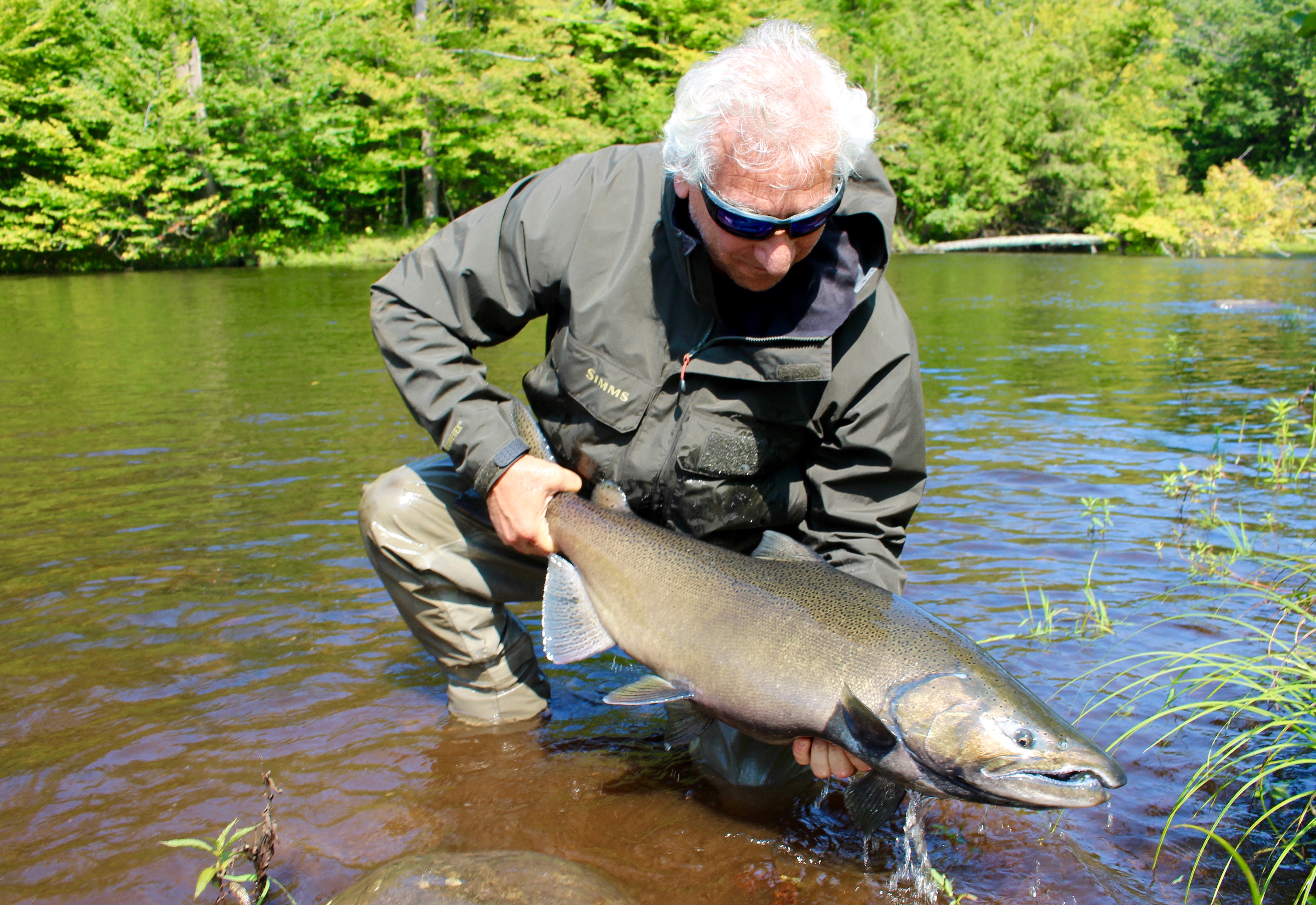 Fresh king salmon
Categories: New York, Salmon, Fishing reports
/