Shopping Cart
Your Cart is Empty
There was an error with PayPal
Click here to try again
Thank you for your business!
You should be receiving an order confirmation from Paypal shortly.
Exit Shopping Cart
Guided Fly and Spey Fishing Trips for Steelhead and Brown Trout with
| | |
| --- | --- |
| Posted on August 20, 2019 at 6:55 AM | |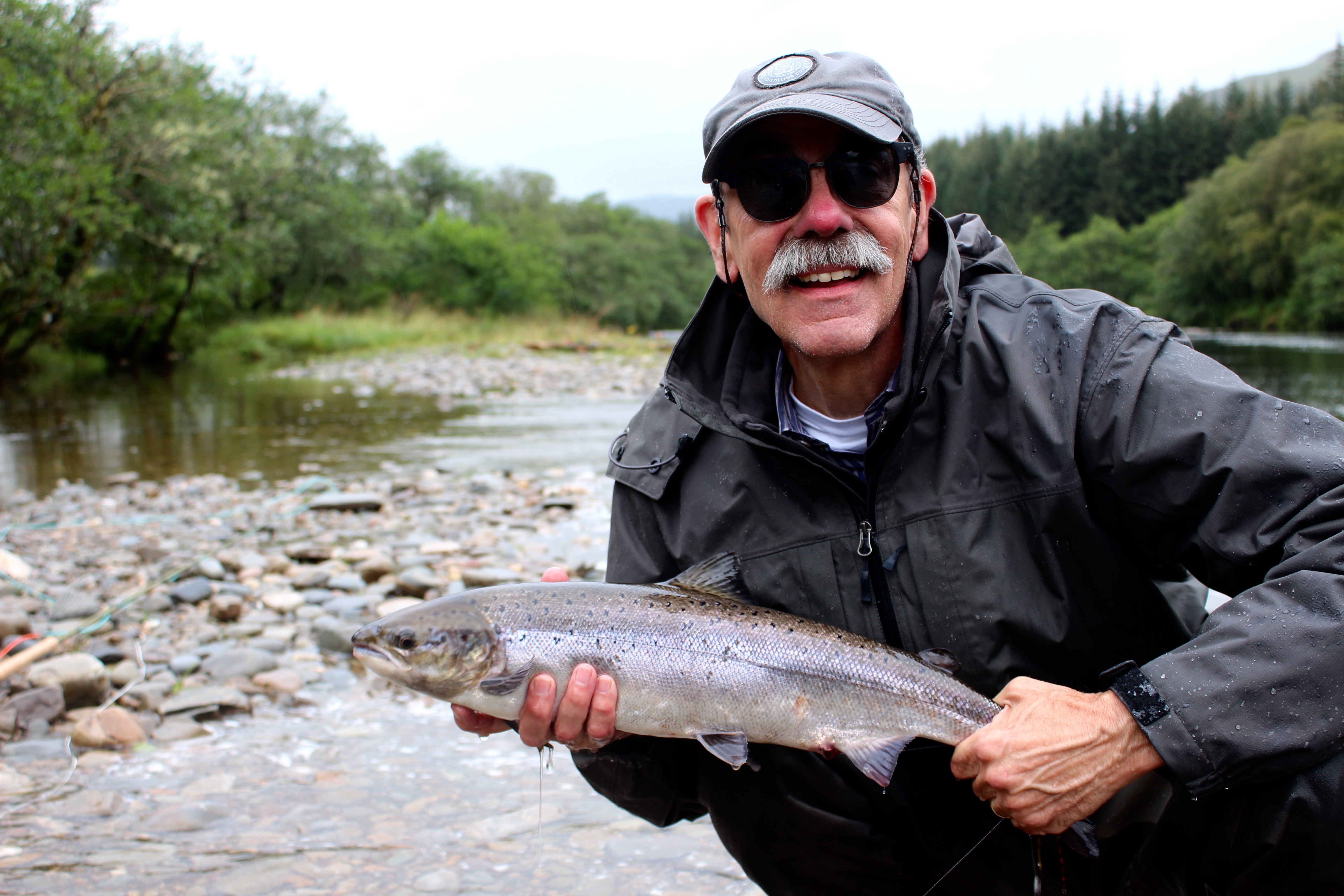 My dad with a beautiful wild atlantic salmon!
Went to visit my sister over in Scotland last week with my family. Not really a fishing trip but you better believe I was going to bring a few rods. Fished the Tay one day and a smaller Western Highlands river another morning. Boy what a place! Where we fished the Tay it was big wide salmon river, with long pools and tailouts that fished a floating line and small spey flies well. We watched anglers fishing from the boats with ghillies catch a few but from the shore we didn't have any luck with the salmon. After a good bit of no action, I put on a tip and a whiskey hangover and did manage to swing up a small pike which I was told on the way out was very rare on the river. Surprise surprise the hangover found another victim.
But then one other morning we had a few hours to kill before a falconry demonstration (which was unreal by the way) and we snuck out to a river close to where we were staying. When we met up with the ghillie, I told him we only had like two hours and he put us in the spot. Right off the bat I found a beautiful little wild brown trout. Then a while later I saw a fish roll on the inside of a seam where my dad was working his way through the head of. A short while later his rod bent under the weight of a fish that was not a pike or brown trout. After a bit of a battle, he played the fish in close enough where I could tail it for him. It was what would be considered a grilse in ballpark of five or six pounds, but it was a wild atlantic that passed over no less than three waterfalls up to about eight feet tall to meet us in the pool. And it was magnificent.
Looking ahead, with the end of summer nearing our headlights, we're now well into fall bookings for what should be a good season. There are lots of big browns being caught in Lake O right now, and it wont be long until steelhead start finding their way into the Catt and other Lake Erie creeks. Should be a great season!
Tight Lines
 - D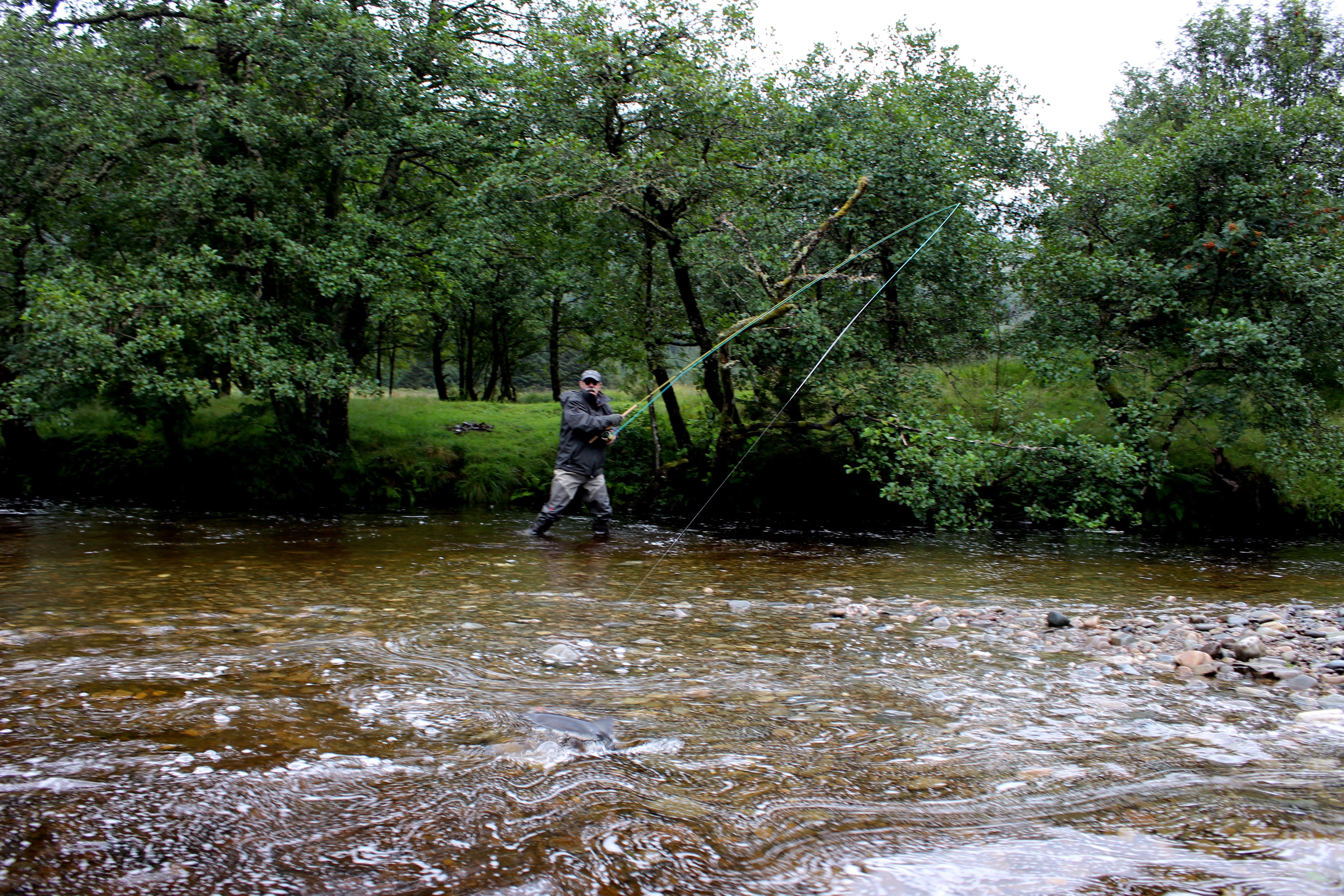 Dad fighting his atlantic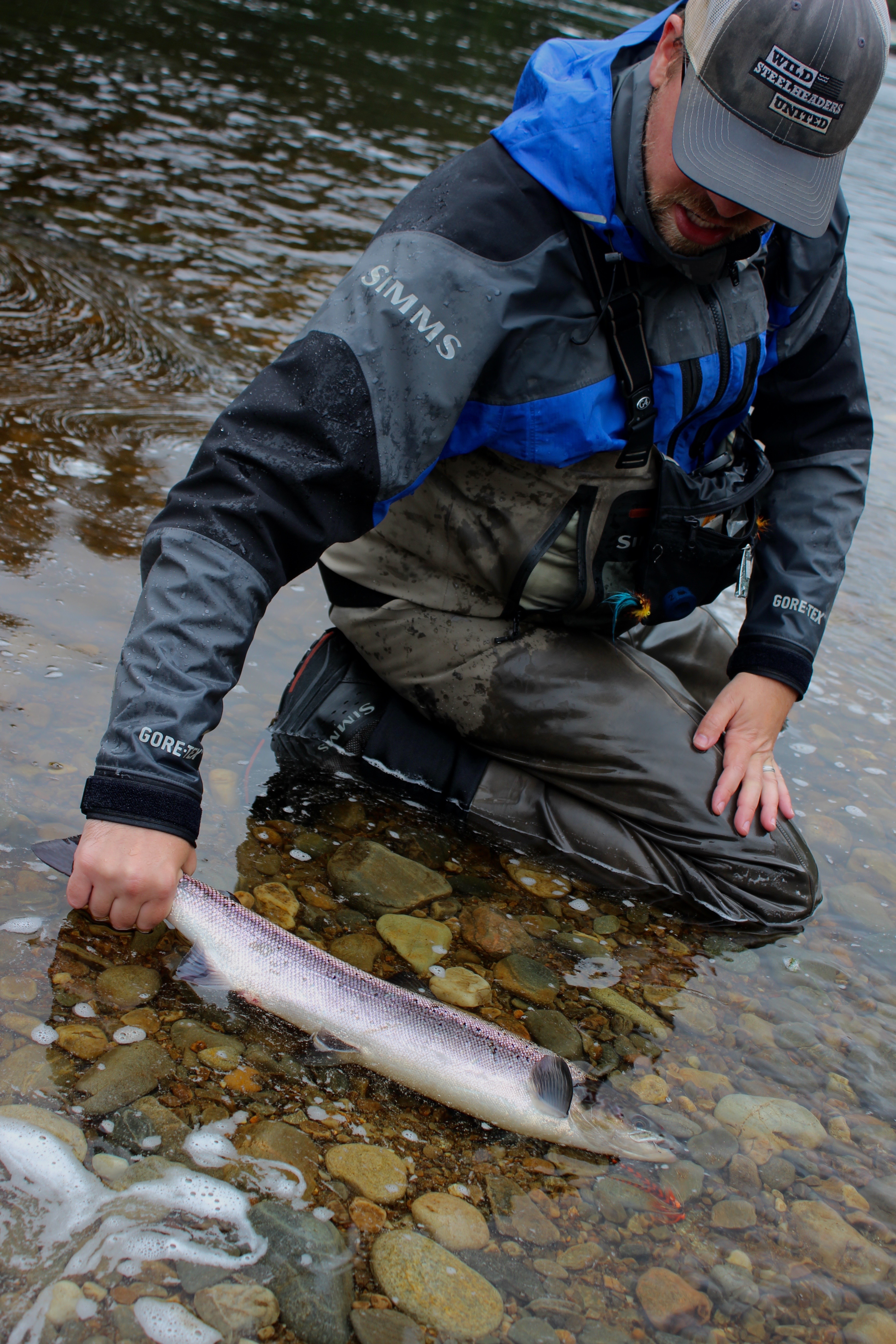 Tailing the salmon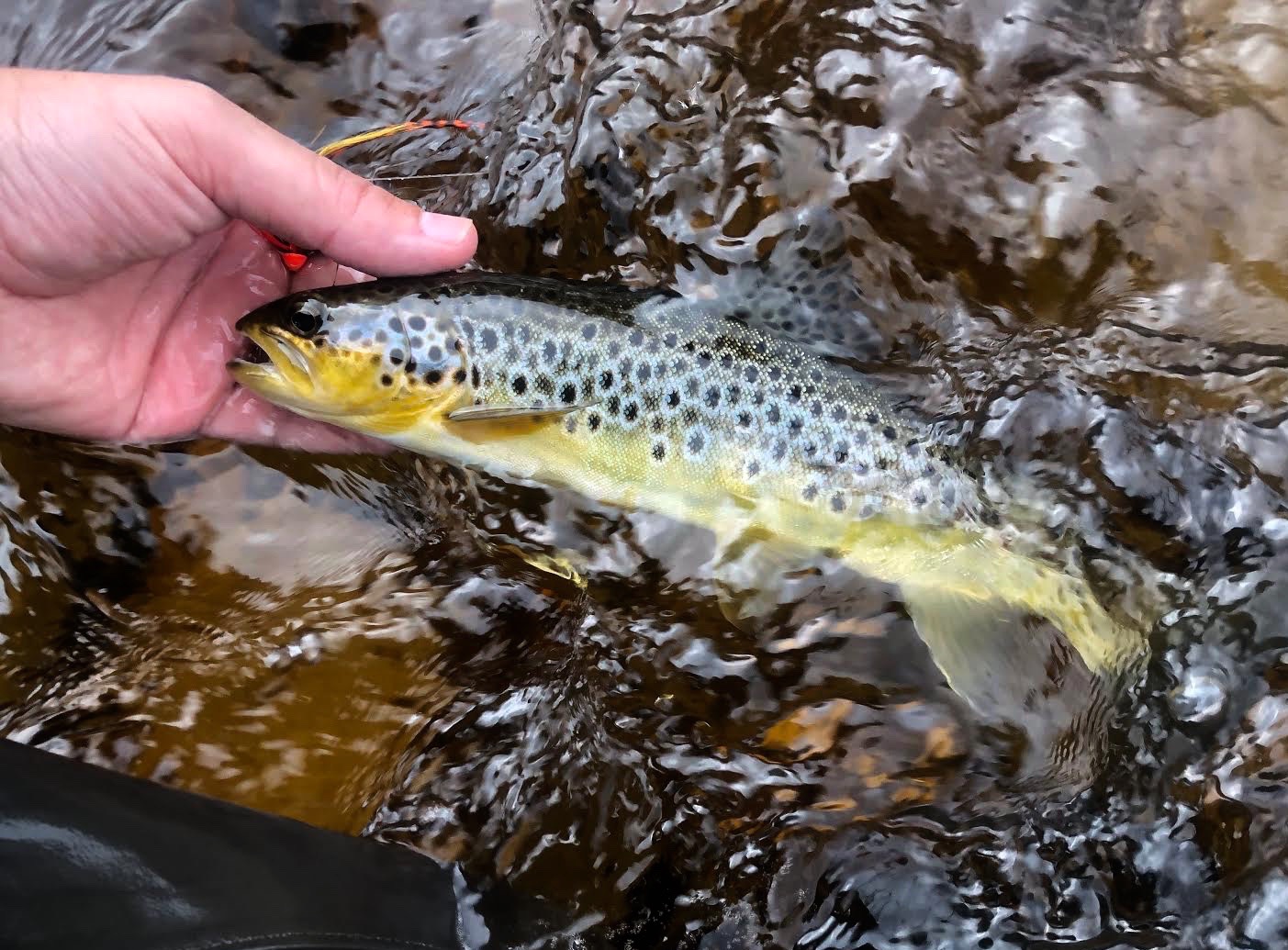 My brown trout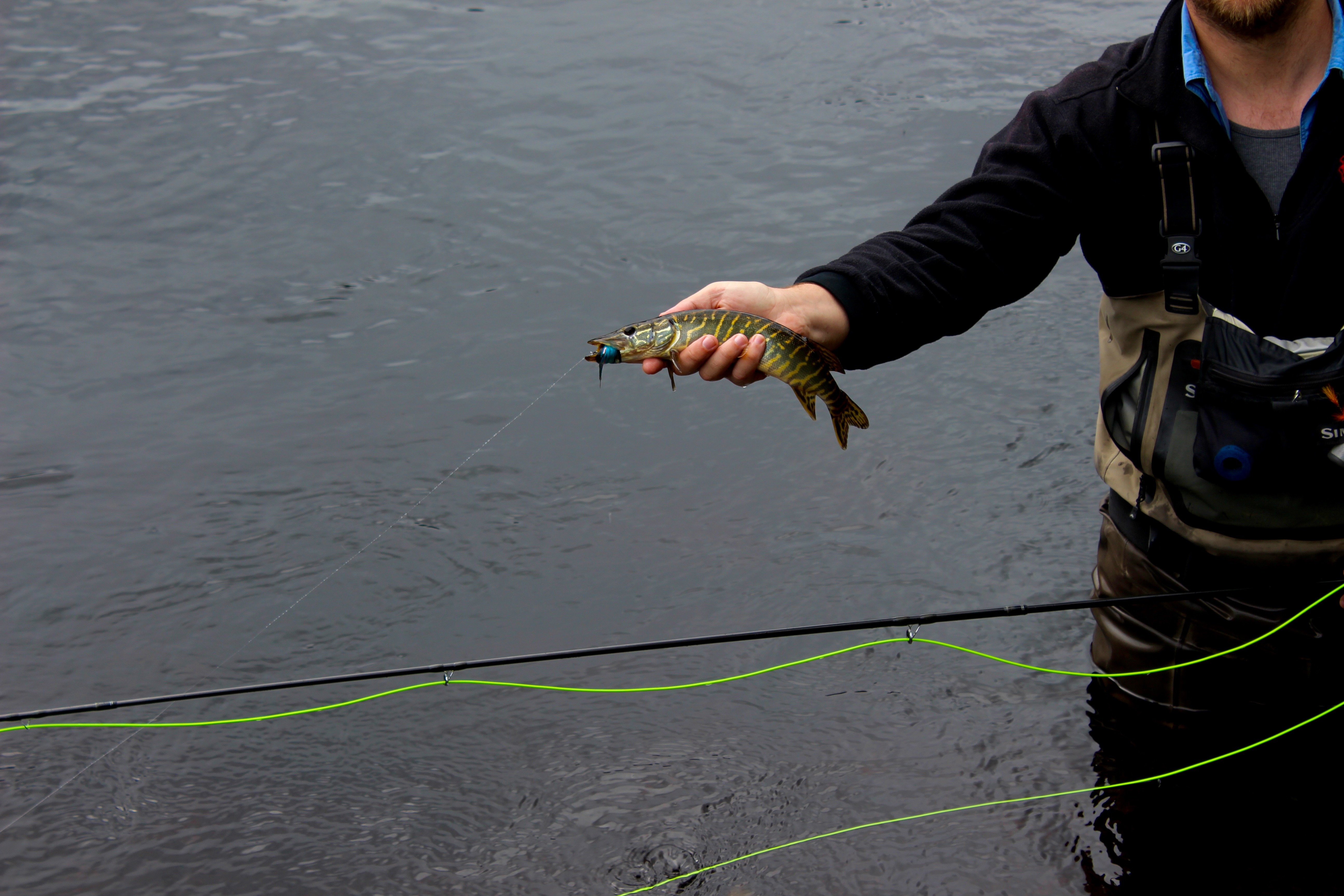 Pretty pike from the Tay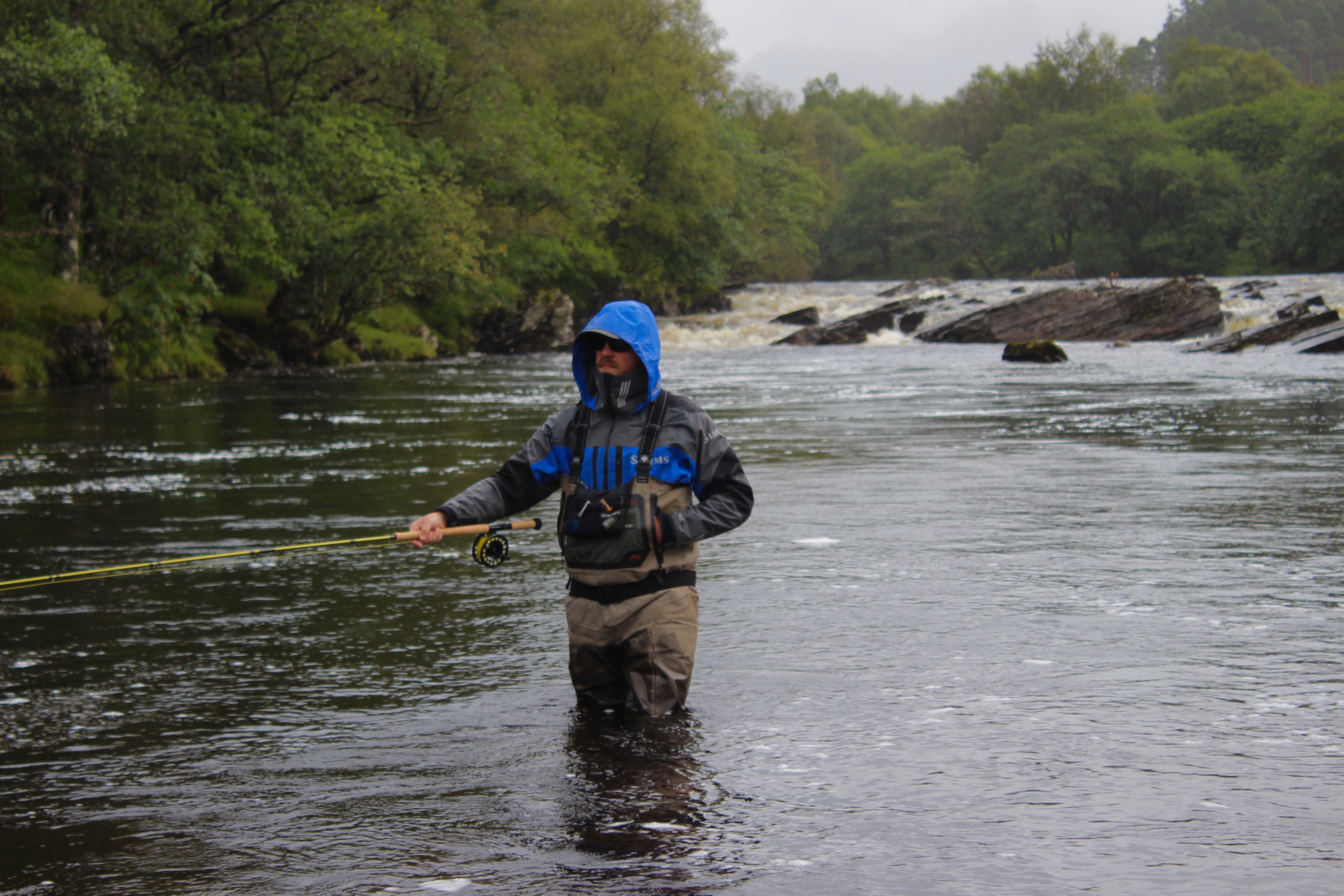 The money pool
Categories: Spey fishing, Salmon, Trout
/