Shopping Cart
Your Cart is Empty
There was an error with PayPal
Click here to try again
Thank you for your business!
You should be receiving an order confirmation from Paypal shortly.
Exit Shopping Cart
Guided Fly and Spey Fishing Trips for Steelhead and Brown Trout with
| | |
| --- | --- |
| Posted on October 8, 2020 at 12:00 AM | |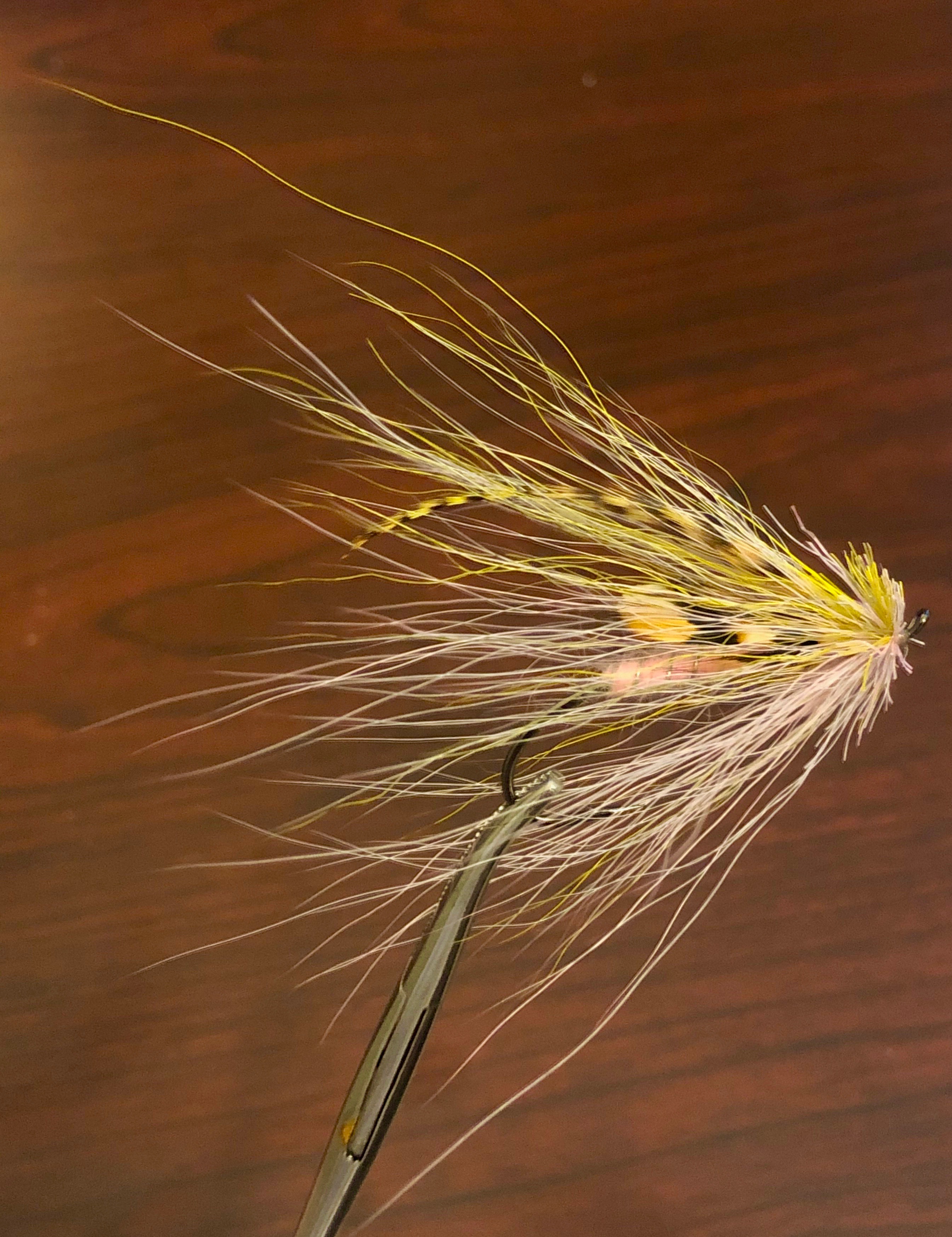 Bucktail Muddler
One of the coolest things I find about steelhead fishing is the absolute variability in flies that one can catch them on. Sure, it's fun to have old standbys. Finding a confidence pattern is like finding a twenty on the sidewalk- money in the bank. Those are the patterns to tie on your line when you need to feel like you're still a somewhat capable steelheader. Whether that's fishing in slightly off conditions, trying to break a dry spell (we all have those), or simply fishing a new stretch of water where you're looking for feedback as quickly as possible- confidence patterns have a crucial place in a fly box. 
But as fun as it is to catch a steelhead in general, I think if it's possible, it might be even more fun catching one on a new pattern or profile scheme or color. Part of the reason behind that is until a fly pattern is proven, you just don't know if it will catch a fish. I've tied lots of flies I thought looked great. But it's not me those flies have to catch, and sometimes the fish don't share my opinions. Maybe that's due more to confidence- again until a fly is proven you don't know how a fish will react, and the longer you fish it without a fish the more you can second guess whether it's a good pattern or not. It is often right about then that I find myself switching out to a proven pattern and relegating the previous to my infamous drawer of misfit flies.This coming fall, however, I've set out to add as much variety to my steelhead game as possible. So of the flies I've been tying, while many are old standbys, perhaps even more are new patterns. 
To accomplish variety, in the leadup to fall steelhead, I've put quite a lot of emphasis on tying different patterns with different materials. And one material I've recently rediscovered is bucktail. While I've always had a few hanging around in my fly tying supplies, I haven't really used them for tying steelhead flies. That changed recently. I've gone on a bit of a bucktail kick, tying everything from templedog style patterns to muddlers and I have to say, I'm really impressed with the results. But more importantly, though I've only got out once so far, I had a nice fish eat a natural bucktail bugger. Now I can't wait to go through my bucktail lineup. 
Tight Lines,
 - D 
Categories: Fly tying, Steelhead, Spey fishing
/