Shopping Cart
Your Cart is Empty
There was an error with PayPal
Click here to try again
Thank you for your business!
You should be receiving an order confirmation from Paypal shortly.
Exit Shopping Cart
Guided Fly and Spey Fishing Trips for Steelhead and Brown Trout with
| | |
| --- | --- |
| Posted on August 17, 2015 at 10:20 AM | |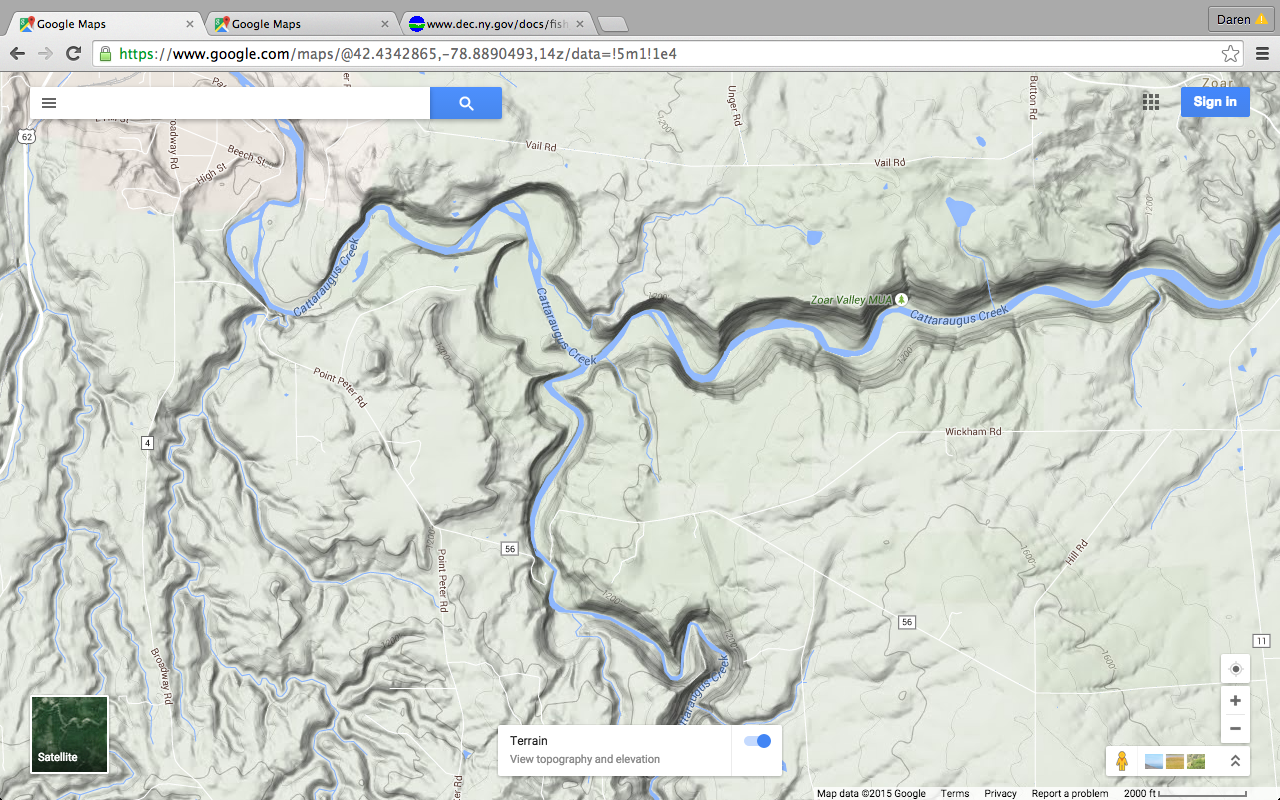 Topographic Map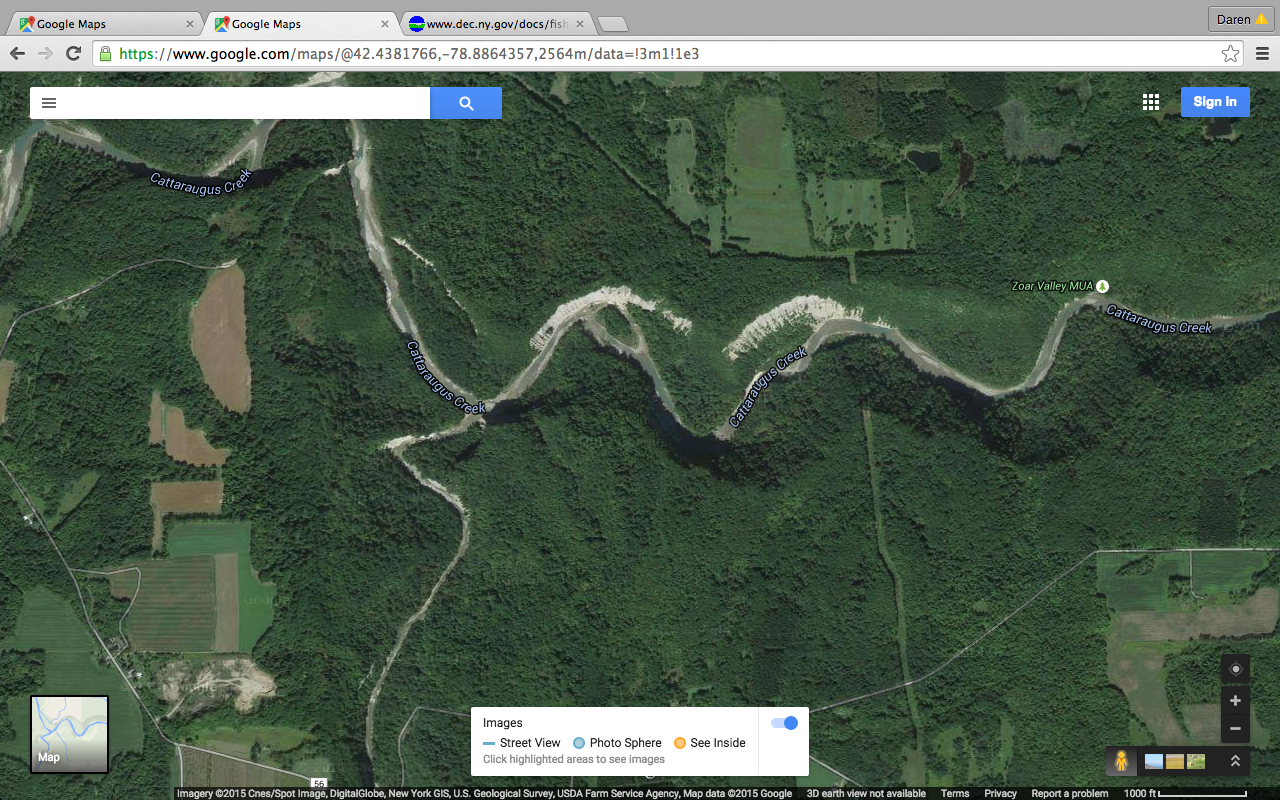 Satellite View
With so many great inventions and improvements driving the sport of fly fishing, perhaps the most important and yet underutilized are technological advancements. For anyone who has really devoted time to learn a river system, it comes as no surprise that the learning curve takes years. Boots on the ground walking and fishing the river is the most effective and accurate way to learn where fish hold in the river. However this may not be available for everyone. For people with limited amount of time to fish their home waters, those who are traveling to new areas, or anyone wanting to explore without devoting heaps of fishless outings technology can cut the curve from years to days.
Enter google maps. Like other mapping technology, google maps offers more than driving directions. Above I posted a copy of a topographic map and a satellite view. You can start looking at either the topographic map or the satellite view of the river you want to fish. Zoom in close enough on either so you can see the river structure. On topographic maps look for places where the elevation lines come close together as it will mean a sudden change in elevation. Sharp changes in elevation means waterfalls and rapids. Fish will hold below and rest above. The satellite view can offer even more in depth views of river structure, showing gravel bars, large boulders-boulder fields, downed trees, and other good looking water. Satellite view is great but should not be fully relied on as river channels, gravel bars, and current breaks may change year to year. Combining both topographic maps with satellite views can produce an good understanding of holding water before you even set foot on the river banks, thereby narrowing your search.
So while we wait out the last couple of weeks until the first steelhead and browns begin to show, check out your favorite rivers or any new ones you're thinking of exploring with a mapping software or website. It may just lead you to the glory hole.
-Daren
Categories: Tips and tricks, Spey fishing
/