Shopping Cart
Your Cart is Empty
There was an error with PayPal
Click here to try again
Thank you for your business!
You should be receiving an order confirmation from Paypal shortly.
Exit Shopping Cart
Guided Fly and Spey Fishing Trips for Steelhead and Brown Trout with
| | |
| --- | --- |
| Posted on January 3, 2019 at 10:00 AM | |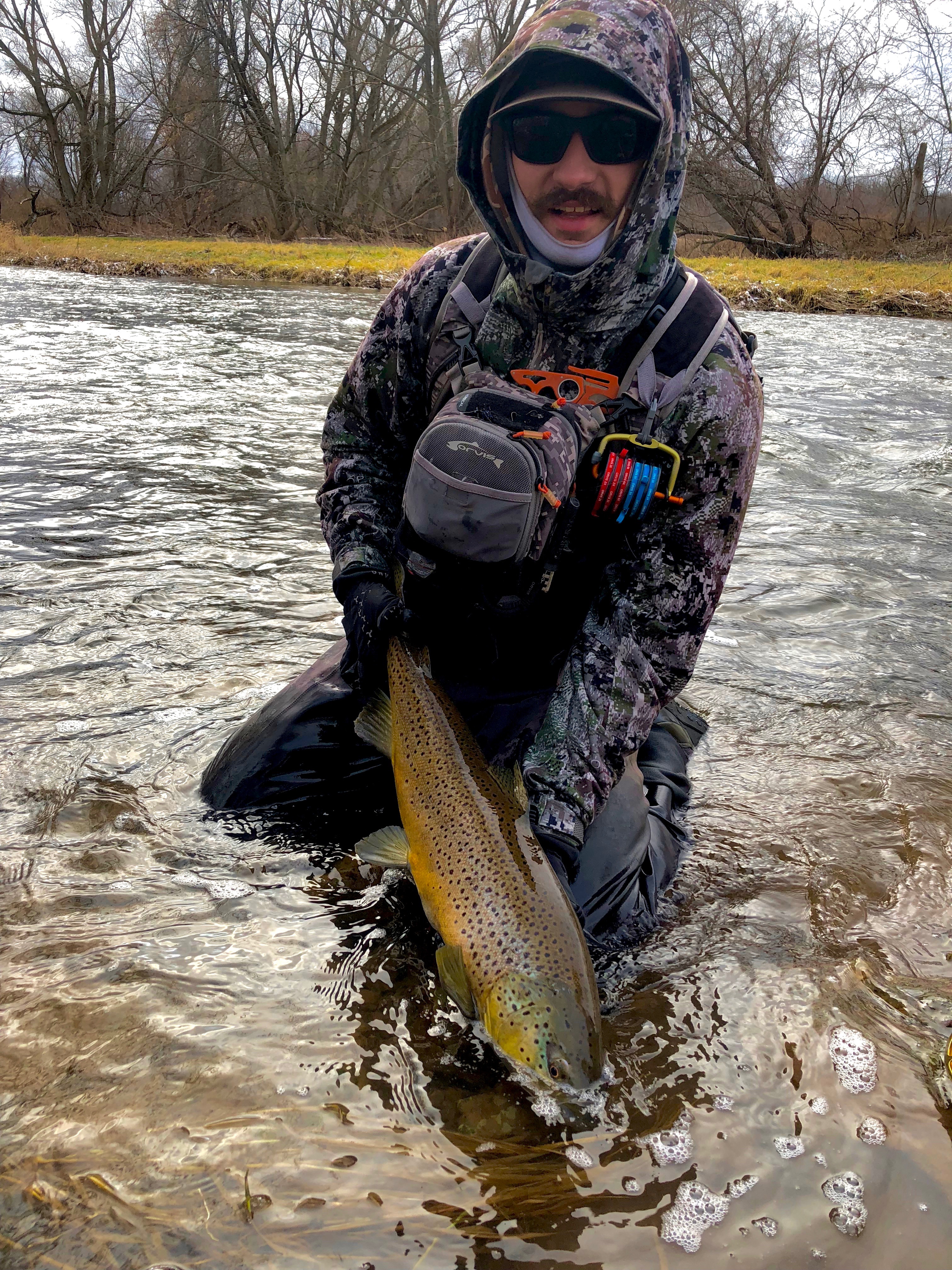 Asa with a toad!
Well here's to a new year! Looking back over 2018, the fishing was all over the place. Ohio fished really well all spring, with consistent fishing as early as February and lasting until early May. As for fall, trying to find a single day to get out on the Catt was nearly impossible. There was a stretch for about a month an a half between October 1 and November 15 where it rained 38 days in that period. So naturally the Catt was offline for pretty much the entire fall season.The Erie creeks fished inconsistently during October and November, with some seeing decent but sporadic pushes of fish while others saw less dependable numbers. The really high point was the heavy numbers of lake run browns we found starting in November and lasting all the way to the present.
Over the past couple weeks we have still been finding high numbers of large brown trout, some of which were fresh run fish. I expect the fishing for lake run browns to remain very good so long as we don't see ice up. Looking ahead to the weather, I don't see ice being a real problem for the immediate future, as most days have highs above freezing. But we will likely see a cold spell at least at some point throughout the winter that will cause slush and ice.
As of now we are gearing up for the Ohio spring season. Ohio fishing has been picking up since we are seeing great temps and good water conditions. If you are looking to get out during the winter, the next couple weeks should offer very good fishing with the flows being right for a drift trip.
Also if you haven't already check out the new Eastern Fly Fishing Magazine for our article on the Chagrin River that we put together with Rick McNary!
Tight Lines,
 - D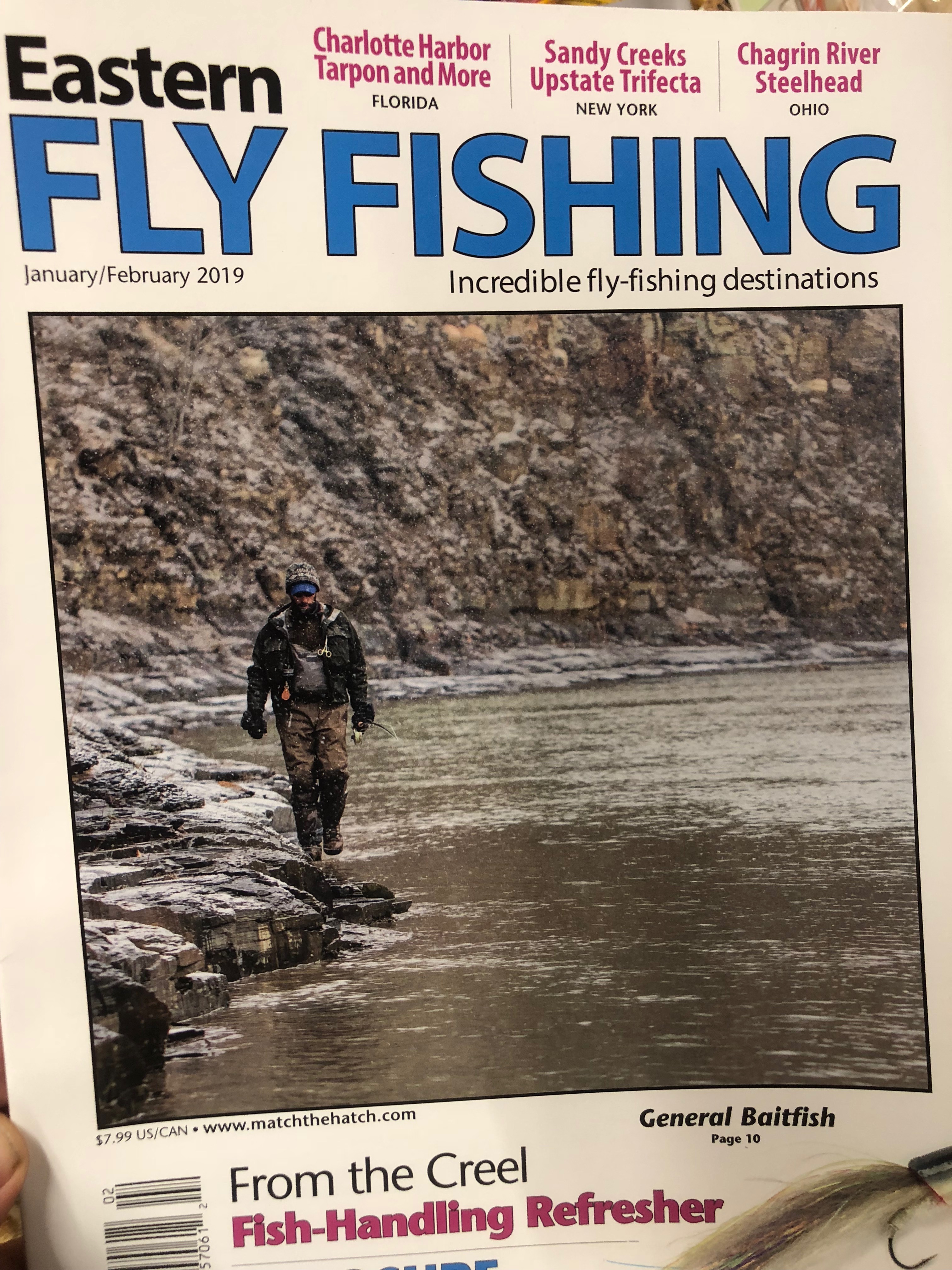 New Eastern Fly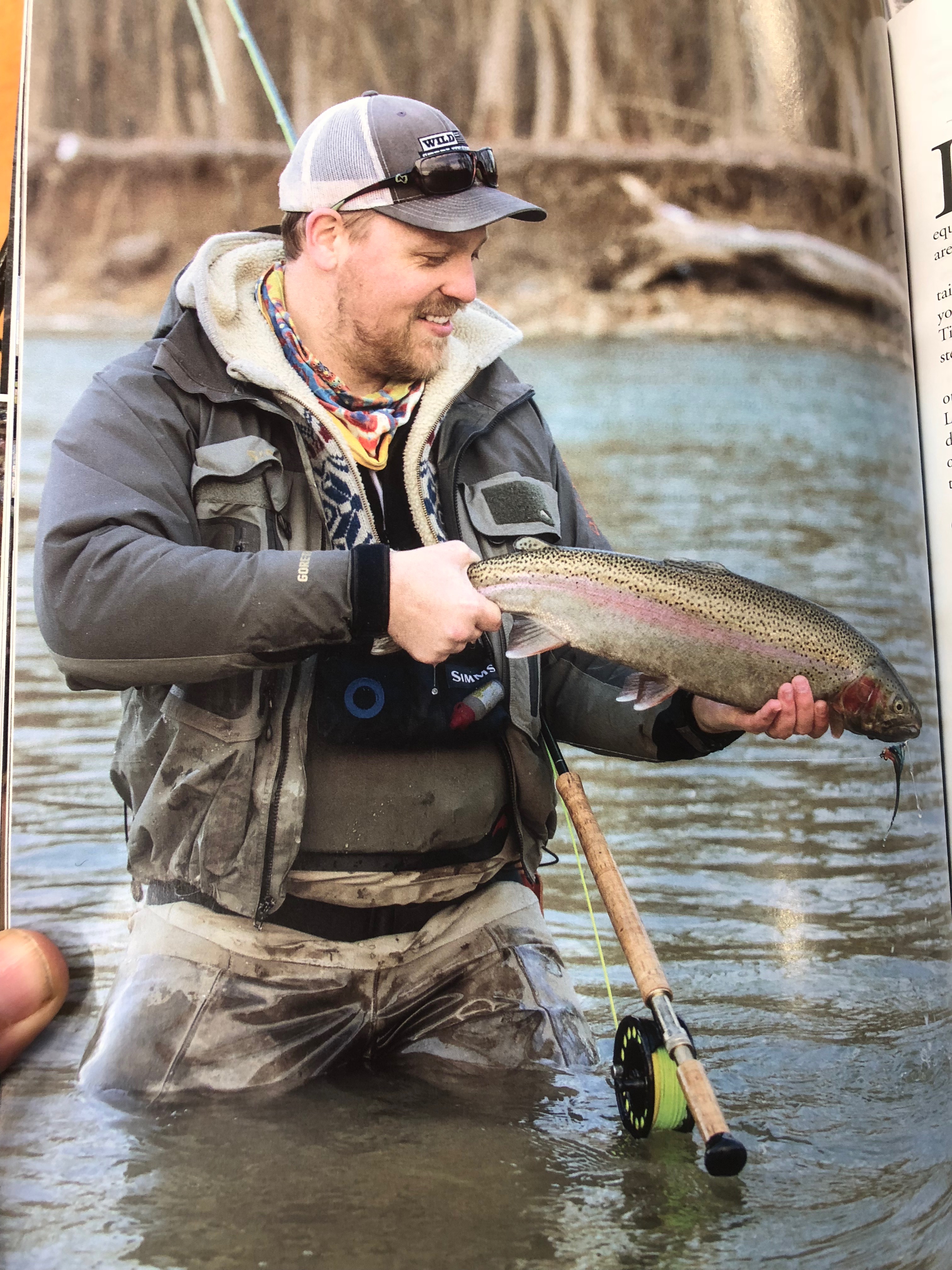 Full Page!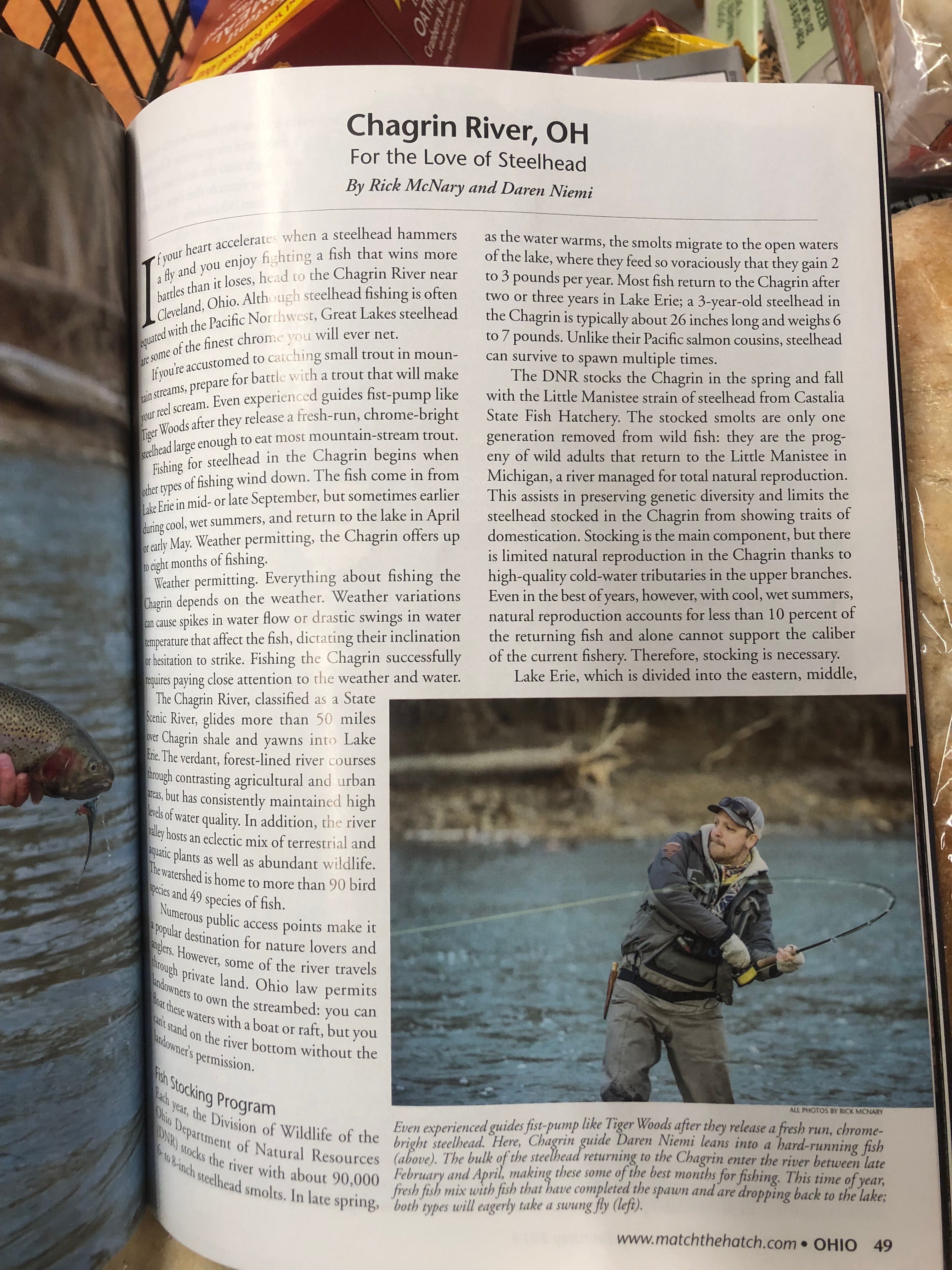 Chagrin Article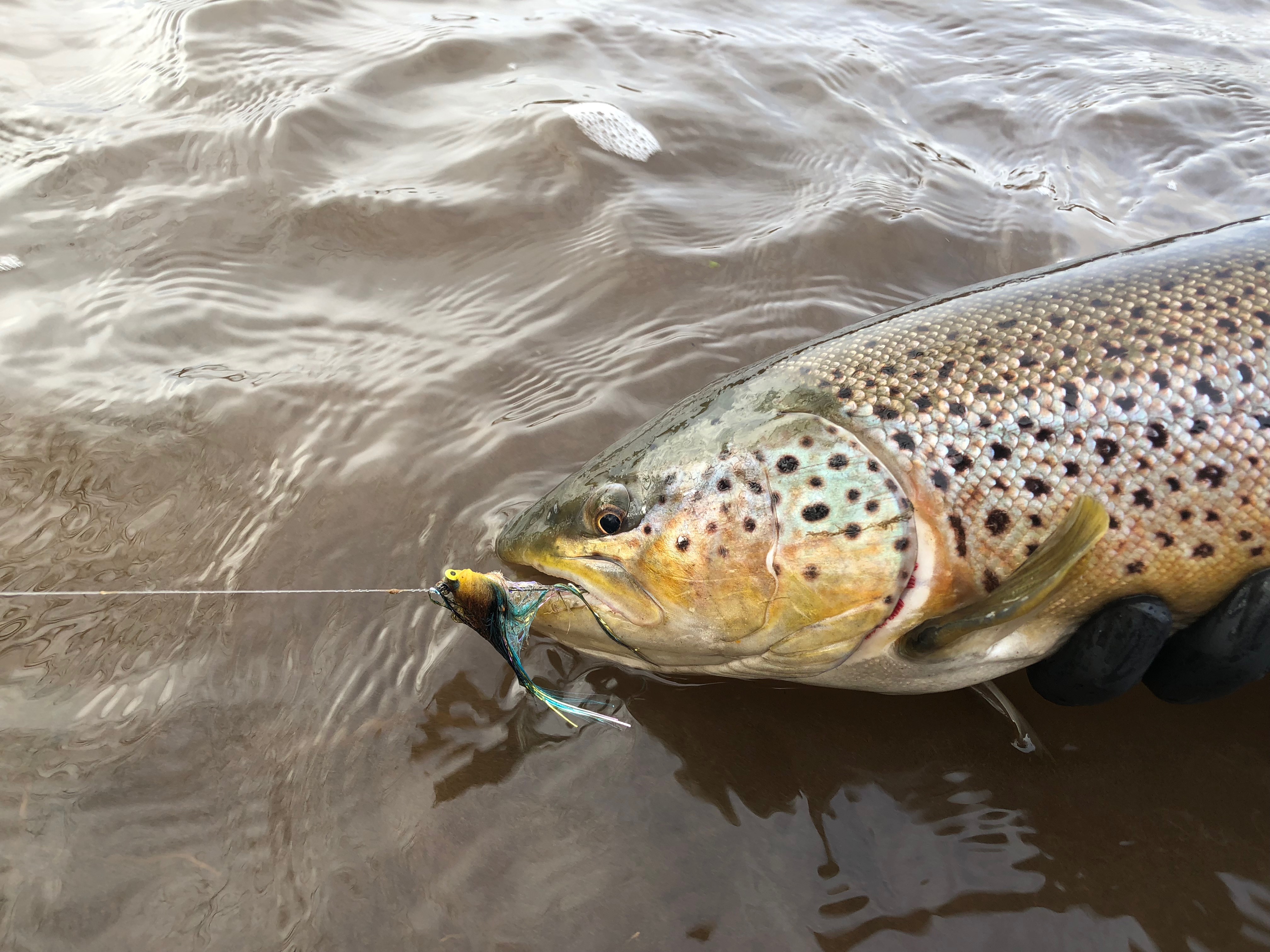 28" Brown on the swing!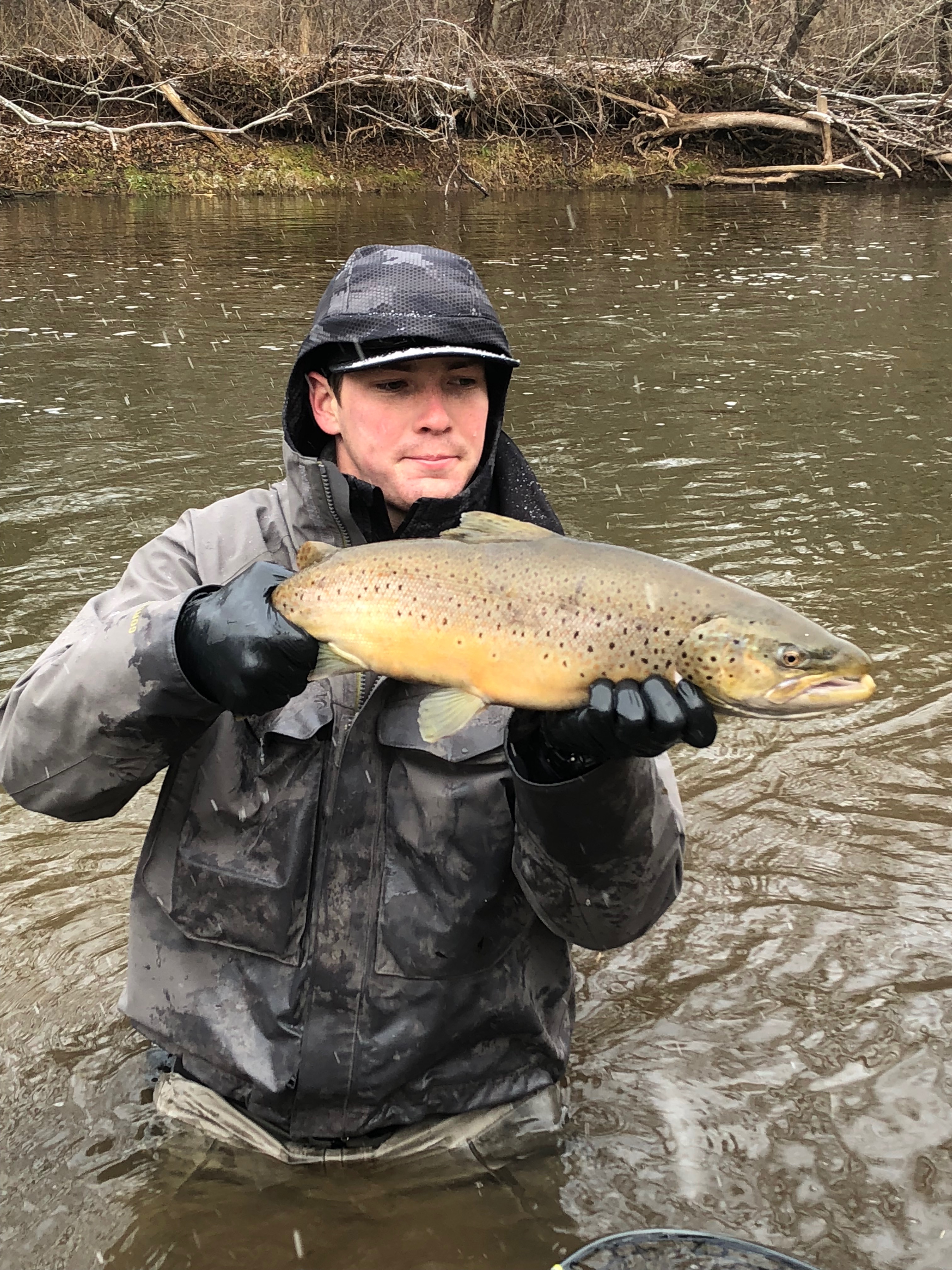 Craig with a nice brown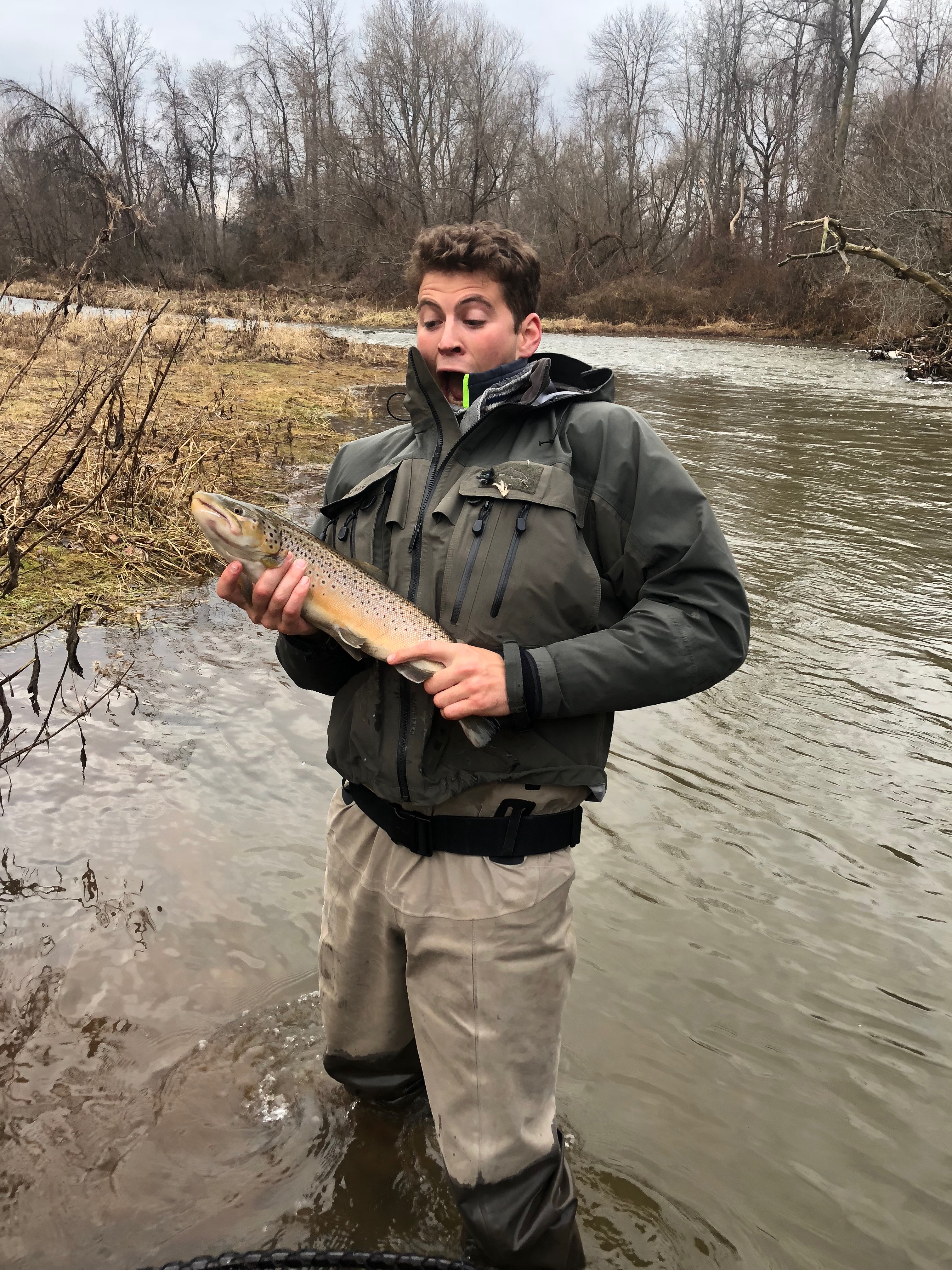 Eliot with his first brown trout!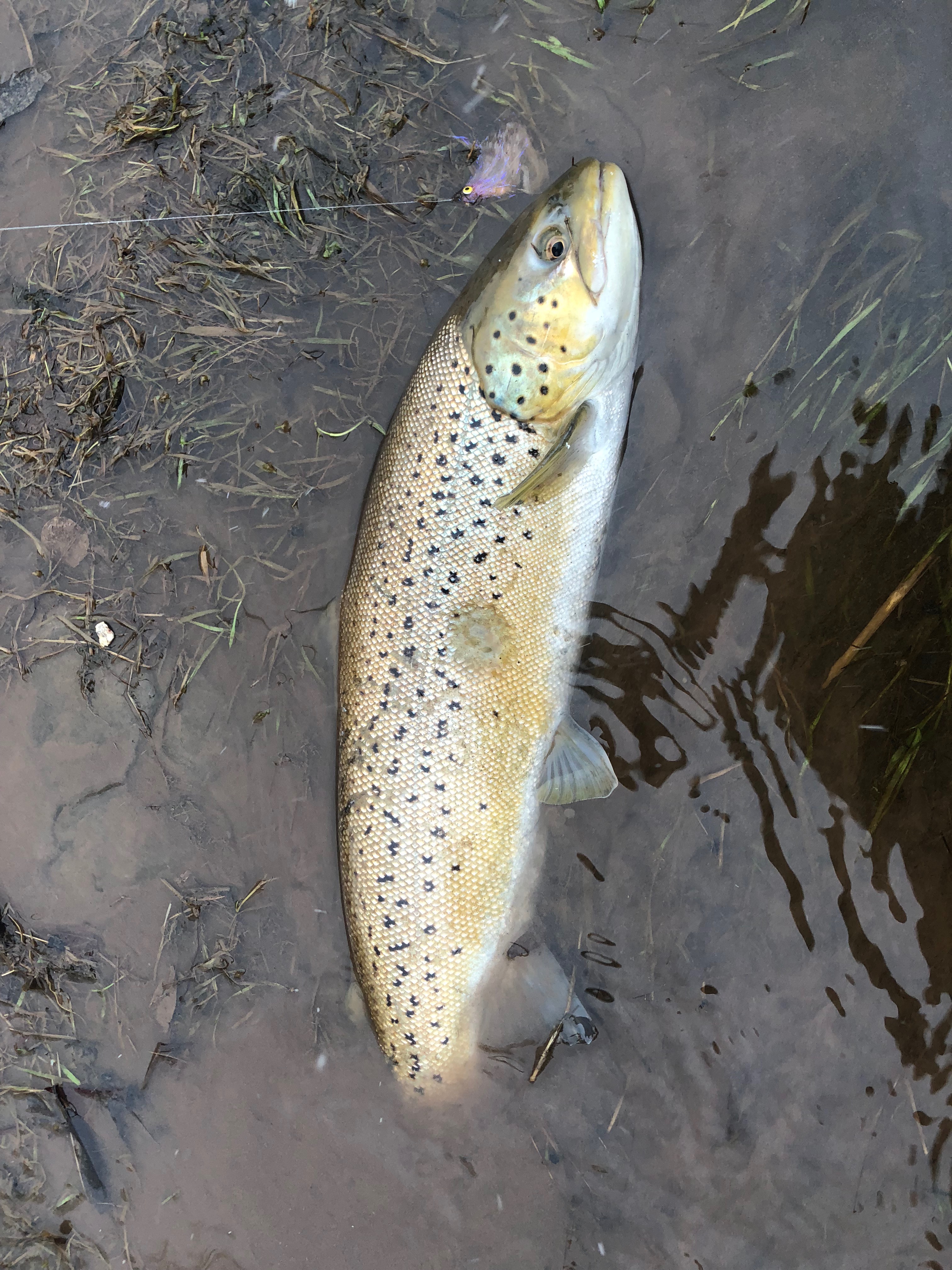 Average brown swung up!
Categories: Fishing reports, Brown Trout, Steelhead
/