Shopping Cart
Your Cart is Empty
There was an error with PayPal
Click here to try again
Thank you for your business!
You should be receiving an order confirmation from Paypal shortly.
Exit Shopping Cart
Guided Fly and Spey Fishing Trips for Steelhead and Brown Trout with
| | |
| --- | --- |
| Posted on October 10, 2020 at 2:40 PM | |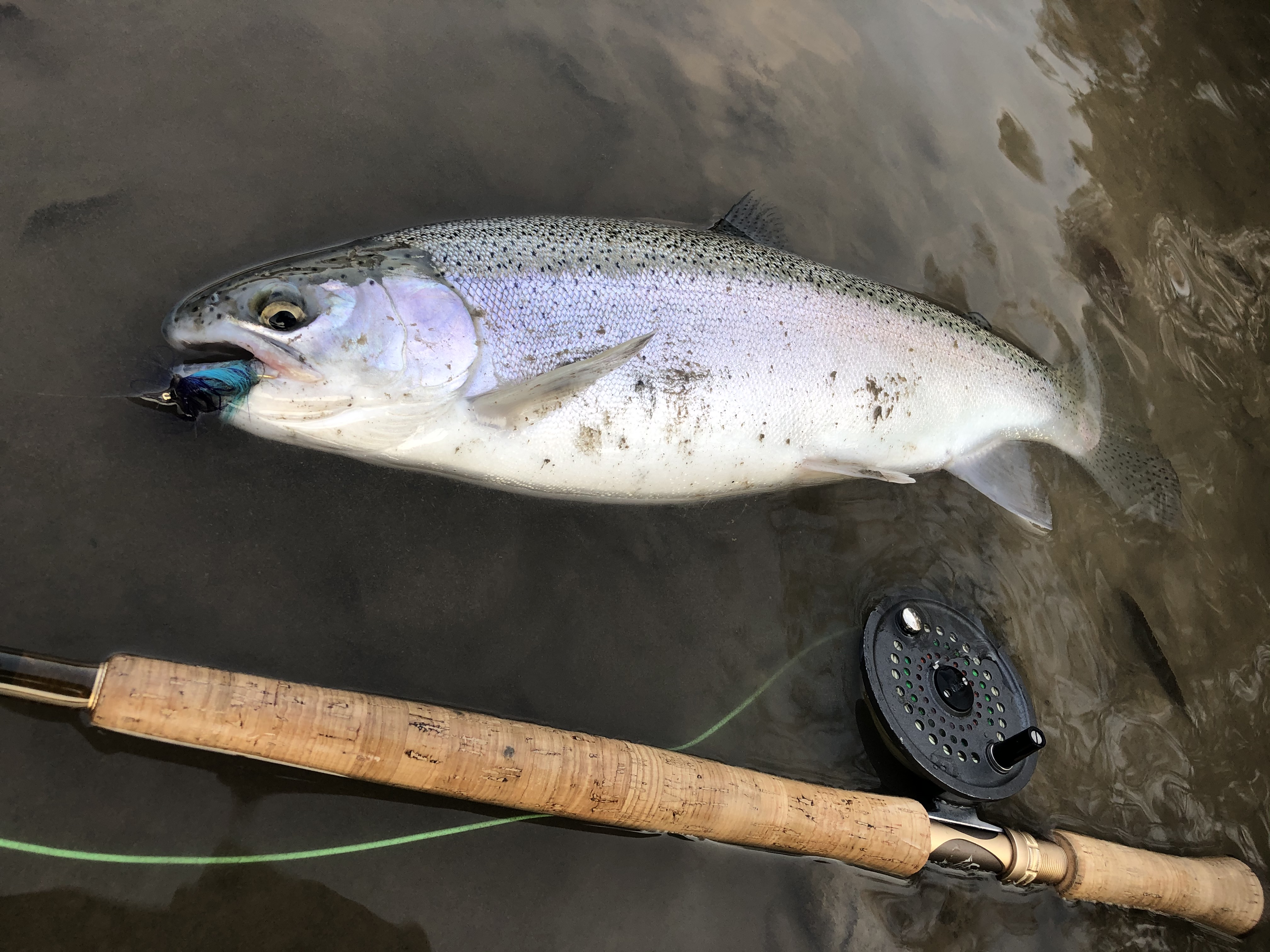 Perfect fall steelhead on a blue and purple spey
Despite the very low and clear water, there are decent numbers of fish. With flows this morning hovering just north of 100 cfs, I figured early would be the game. Started a nice mid-river stretch of pocket water, good early season floating line water, with a traditional blue and purple spey pattern on a size 4 Alec Jackson. I started out with a 14' clear floating poly with about four feet of 1X, but after a while I decided to shorten up to a 10' floating poly but lengthen the leader out to about 7 feet tapered down to 3x. I liked the initial length I was fishing, but I was afraid that with the shorter leader, the poly would be right on top of the fly and the fish might still see it despite being clear. So I switched it up and started working again.
After I made about ten casts, I looked down and saw the head of a big, usually moderately fished run was open and with the sun cresting over the trees, it was still in the shade. My plan was always to work down through all the pocket water and riffles and fish that run, but I started thinking that people usually fish that run and I don't see people fish the choppy water I was casting to. So why not book down there, fish the run first, then come back up and fish all the water through again. Made sense to me.
So I got down in position and started fishing high on the head of the run. The run is set up on a gradual river-left turn with a riffle up top and a trough that forms against the right bank on the other side. It's not a crazy deep trough in the head, particularly in the flows we had this morning. But about four feet off the right bank puts you somewhere around mid-thigh deep. And there are a couple boulders right near the bank on the other side. It's good water. 
As I was fishing through, I was making a conscious effort to not hold the running line against the cork. I wanted any fish that took to be able to pull line from the reel if it needed it. 3x is 3x after all, and I've had many fish break off on the take alone. Lesson learned. When fishing a floating line and super light tippet on the swing, let them take it from the reel. Right as I got into that trough and the current evened out, the fish absolutely annihilated it. It was somehow thrashing on the surface while screaming line off the reel at the same time, even before I lifted the rod. People ask me why I fish the way I do. That's why. You will not find a harder hit than light line on a floating tip on a scandi or long belly. None of the energy is absorbed by a weighted tip so it all goes to the rod. 
The fish fought the way you hope an early fall fish does- long, fast runs with a few jumps thrown in for good measure, and it even briefly got around a mid-river snag as I did my best to lose it. But the hook stayed buttoned, my line held, and I was able to bring it in. Not huge, perhaps four or five pounds, but as pretty and clean as can be with perfect fins. Sometimes you can just tell. 
After that I spent the rest of the morning jumping around to spots and switching it up between a riffle hitched muddler and a foam waker, but none wanted to play all the way up top. But that didn't matter. I got my fish. I could go another year if I have to, but a sink tip won't be on my line anytime soon. 
Check out a few extra pics.
Tight Lines,
 - D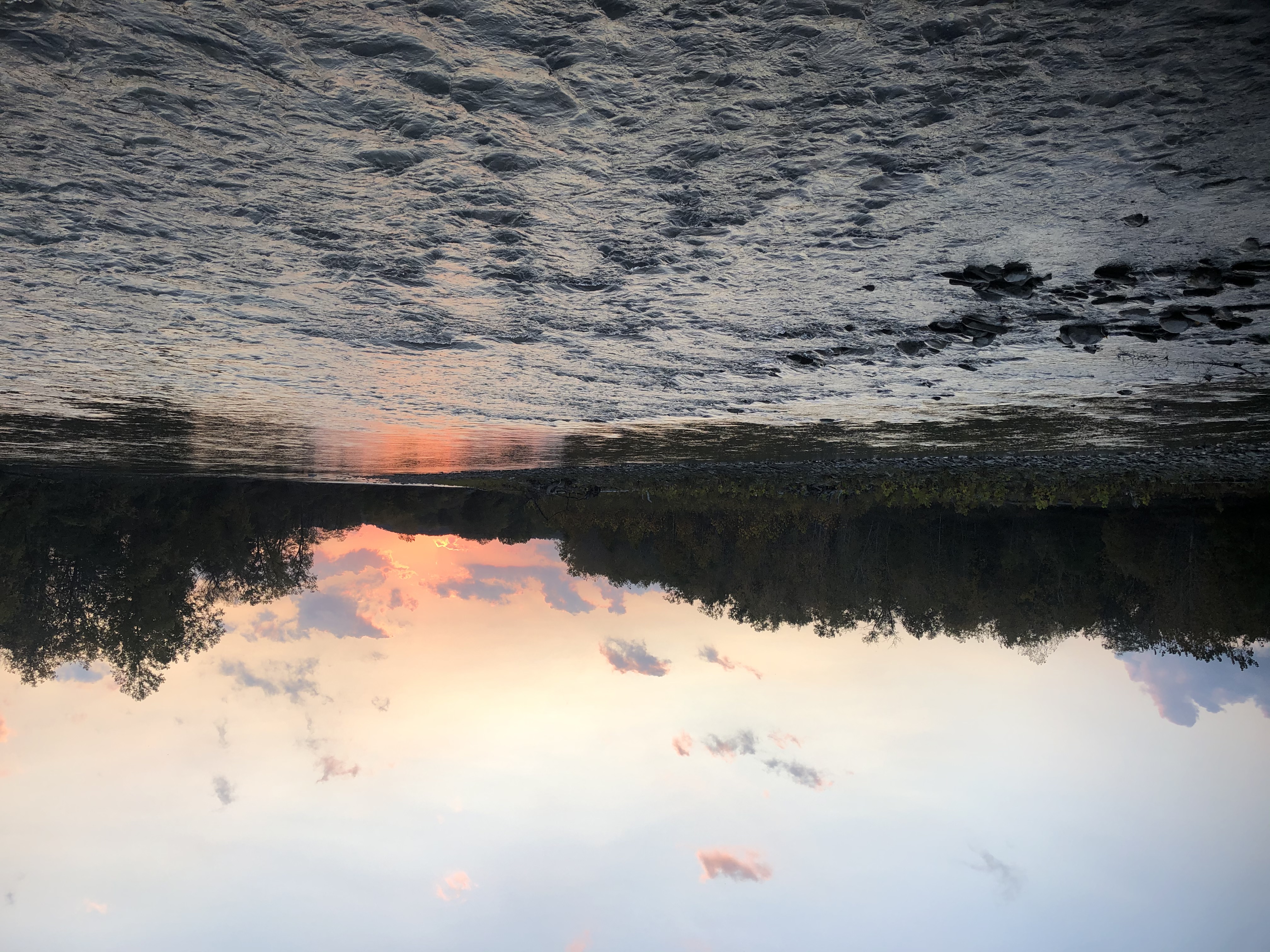 Gorgeous Sunrise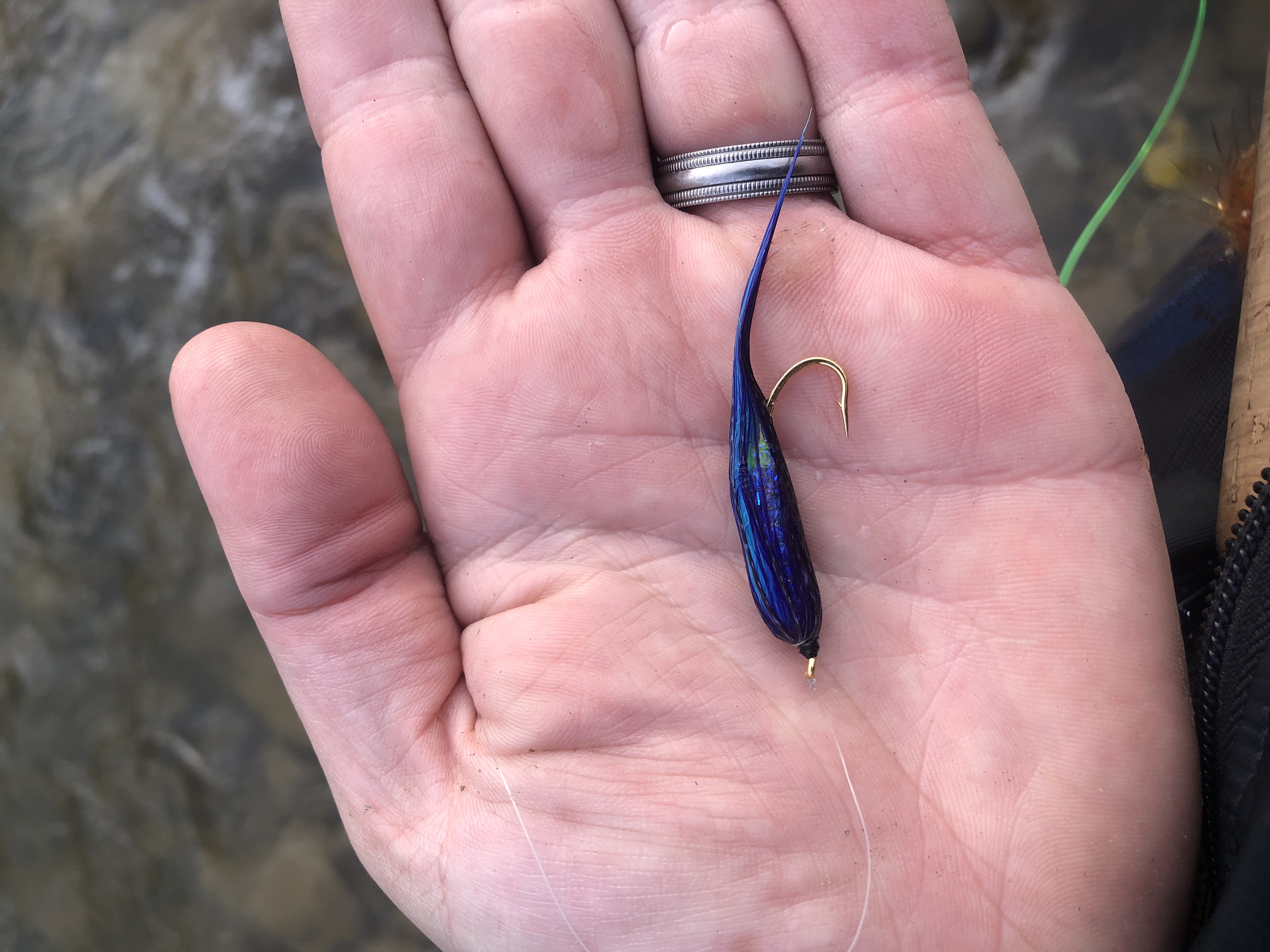 The fly that did the damage
Categories: Cattaraugus Creek fishing , Spey fishing, Steelhead
/