Shopping Cart
Your Cart is Empty
There was an error with PayPal
Click here to try again
Thank you for your business!
You should be receiving an order confirmation from Paypal shortly.
Exit Shopping Cart
Guided Fly and Spey Fishing Trips for Steelhead and Brown Trout with
| | |
| --- | --- |
| Posted on October 22, 2015 at 8:45 PM | |
With so many technological advances in the fly fishing industry it's so easy to get caught up by the next new thing and forget last years gear all together. While I am just as guilty of this as others, I do try to go through older gear to find a use for it. Maybe it's as simple as picking up a ten or fifteen year old rod, admiring the cracks in the finish and pits in the cork- the marks of a well fished rod. A rod with many stories to tell. Or maybe it's going through a box of old old fly lines, chopping sections up to use as light shooting heads on stream trout rods.
Recently while visiting my grandfather, we walked into his basement rod collection, my eyes fell to a two peice orange 8 1/2 foot fiberglass 8 weight fly rod, and the white mate rod next to it. My dad had told me over and over again throughout the years how my grandfather bought those rods for himself and my dad. The white one was Opa's and the orange one was dad's. Those rods used to be in our house. In fact the first steelhead I ever caught was on the Grand River in Ohio. The fish took a white jig-fly under an indicator. I was fishing witout any weight, and probably three or four feet off the bottom, so that fish had to move pretty far to take the fly. As I picked up the rod, I noticed the finish was peeling, the wraps were fraying, the ferules were corroded and stained. The rod bore the testiment of age from cork to tip. So I took it. And I messed around. Peeled all the wraps, removing the rusty eyelets. The more I stripped the rod down, the more the blank breathed. I took a dremmel and cut the dry and cracked cork and the stained and corroded reel seat. Finally with a fine plast wire brush, I dremmeled off the yellowing and peeling finish. The rod was stripped down to the blank.
I've built a few rods from blanks and kits before, so I knew what needed to be done. As I wrapped new thread on chrome guides and eyelets, and polished the metal ferules back to a shine, the rod was alive again. With a new perma-gloss finish, the blank shined in the light of my workbench. All I needed was a good reel seat. And today it came. With five minute epoxy, I fixed the reel seat to the blank. All that I need now is a matching clicker-pawl and I have a throwback steelhead setup. Digging through my boxes I found a gold Pflueger clicker-pawl. The pairing is beautiful.
My grandfather bought that rod from K-Mart in the 70's for what I'm guessing was less than twenty-five bucks back then. It's was a no-name rod company. Some fleeting sports supplier that faded into obscurity. The Pflueger I remember picking up when I got into steelheading in the early to mid 90's. I spent less than fifty bucks. The total setup expenditure, including the replacement parts for the refurbished rod, is less than $125. In an era of rods that cost upwards of a thousand dollars, and reels to match costing hundreds, it's refreshing to find something and work with it. With a little love, hard work and elbow grease, you can make a one of a kind. An original. The rod and reel are great. For anyone who has never tried, casting glass is slow and full of melody. And clicker-pawls have matched steelhead as long as the fish have been chased with the fly. So maybe this year, instead of scouring the websites for the newest and hottest gear, we explore our man caves, sports closets, and garages. You just may find something exciting. I found a great rod and reel for a dry line.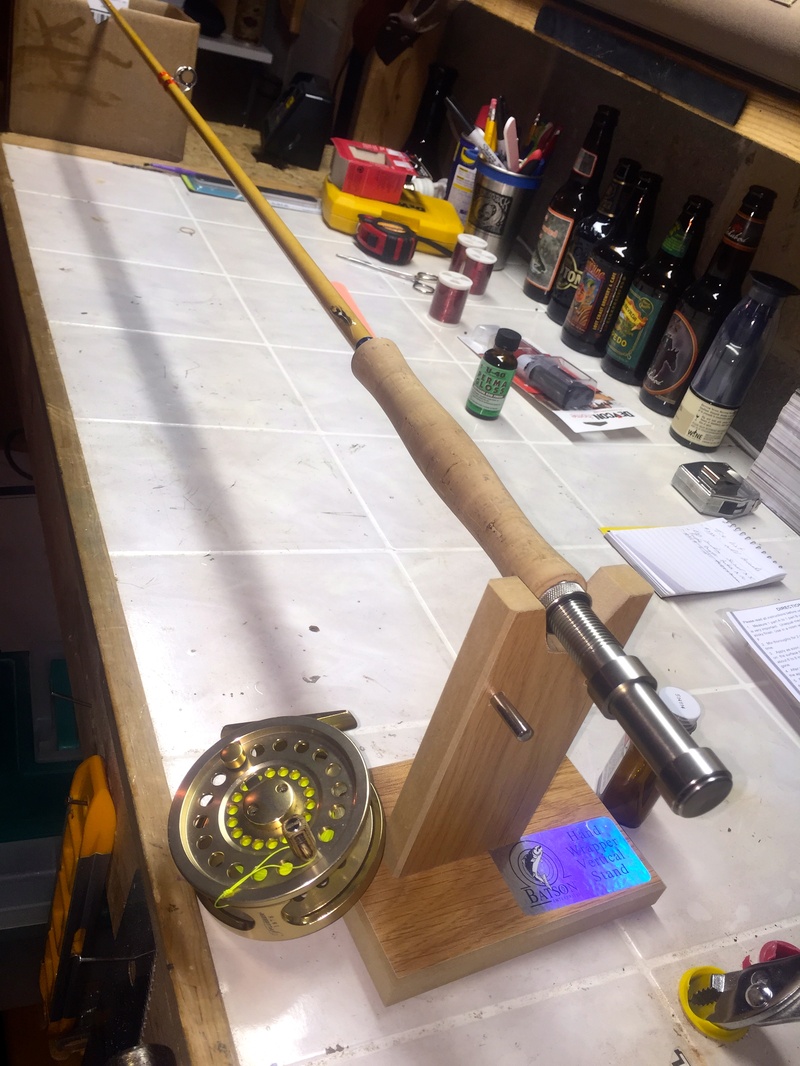 Setting the epoxied reel seat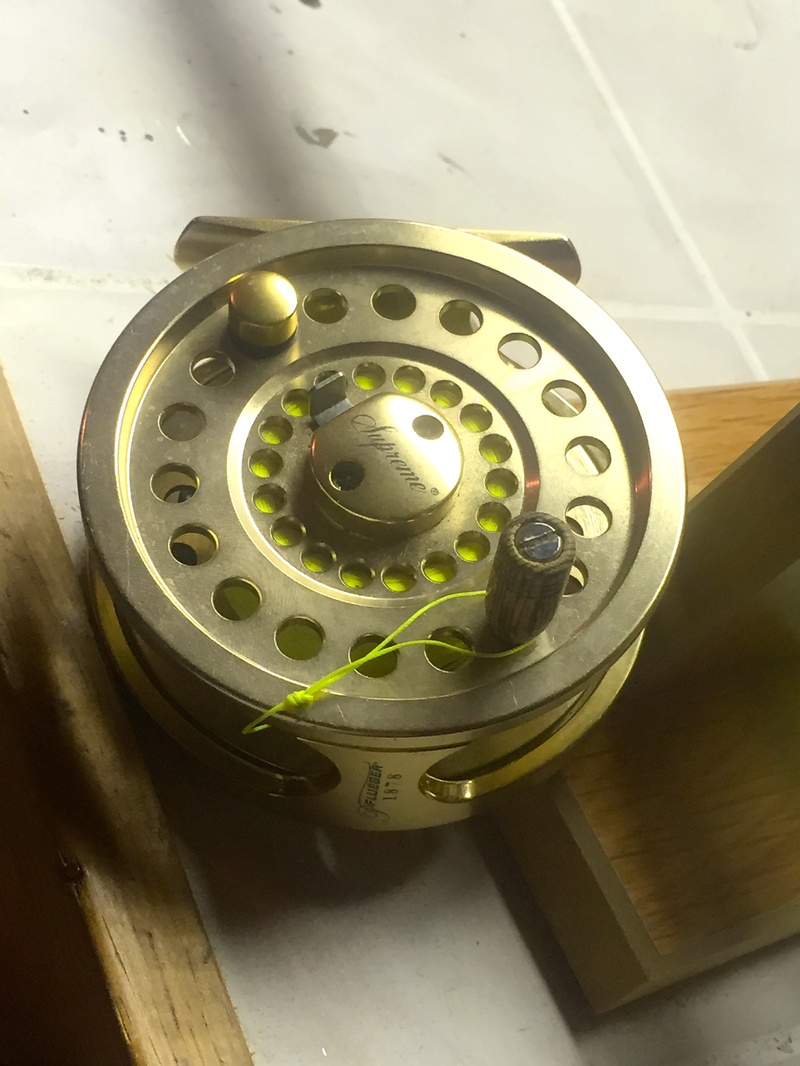 It'll catch a fish or two more...
Categories: Personal thoughts, Tips and tricks
/