Shopping Cart
Your Cart is Empty
There was an error with PayPal
Click here to try again
Thank you for your business!
You should be receiving an order confirmation from Paypal shortly.
Exit Shopping Cart
Guided Fly and Spey Fishing Trips for Steelhead and Brown Trout with
| | |
| --- | --- |
| Posted on October 22, 2019 at 7:00 AM | |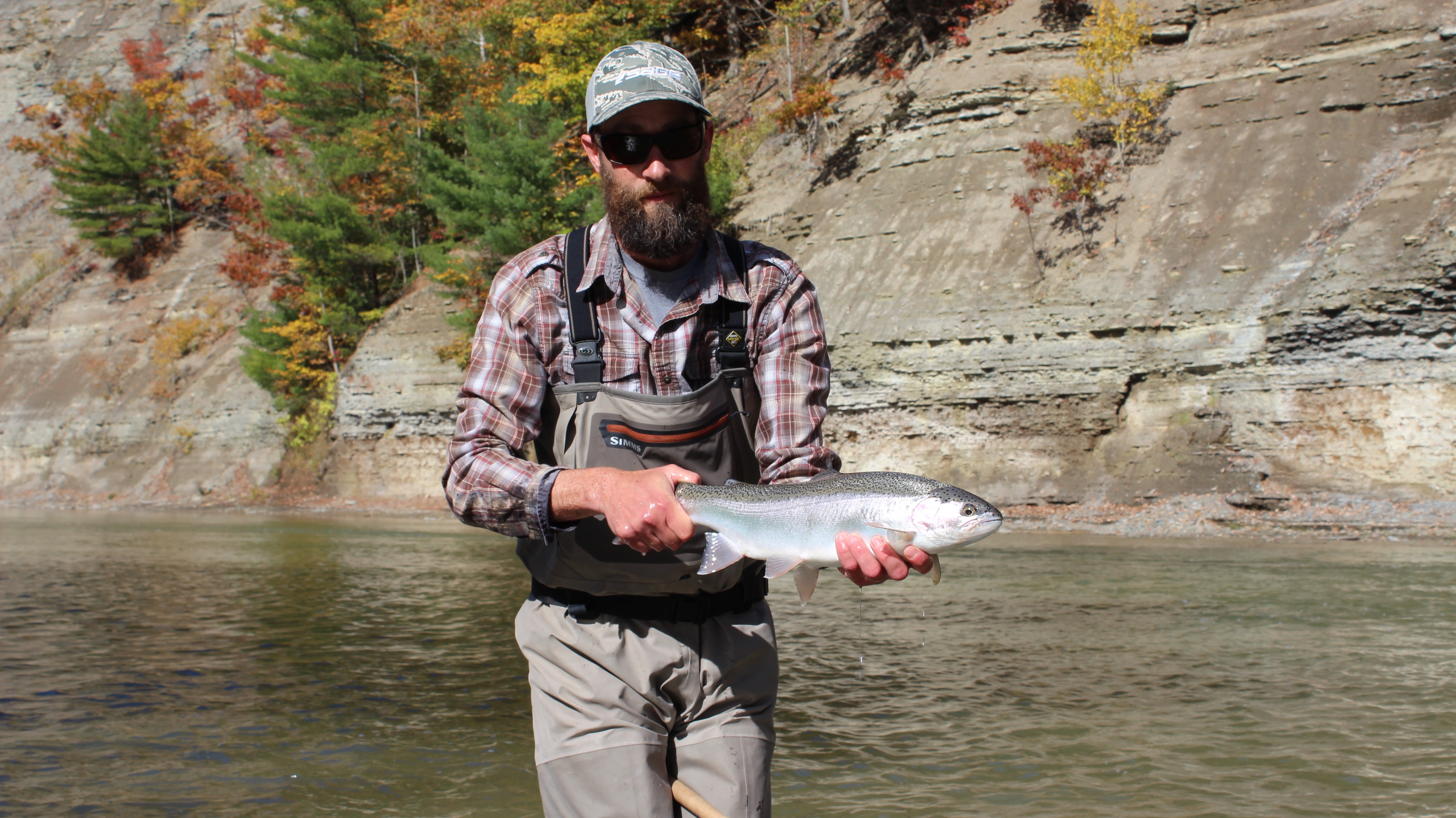 Jeff with a beauty
The last week was the start of the guiding season for us in New York. Early in the week, the water everywehre was very low with low numbers of fish in the smaller creeks and better numbers in the Catt. Due to how low the flow was, we resorted to swinging smaller flies on scandi heads with floating and light sinking polyleaders and tapered tippets down to 3x. It's a beautiful way to fish steelhead, but the light tippets mean lost fish. Before the mid-week rain hit most days yielded between two and four good grabs with about half resulting in hookups, though the fish we hooked broke us off due to the light line. Regardless, it was really nice to be able to fish the floating line for a while, and we even had a really great take on a riffle hitched muddler and landed a good sized resident smallmouth!
Mid last week, we got some very much needed rain in the area. The creeks spiked up and stayed high for enough time to spur on fish movement and really kick off the fall run. As the smaller creeks were dropping and clearing towards the end of last week, we were seeing decent numbers of fresh fish moving through. Not the big push of fall run fish by any means, but a nice little run with enough numbers that each decent pool held at least a couple fish and sometimes more. Covering all the water well resulted in multiple hookups from both indicator and swing techniques.
Then the Catt dropped back into shape and we were able to get one really nice day out in the mid river. With the water still being good temperature wise, swinging a scandi and a light or medium sinking polyleader was the key. Due to where fish were holding, primarily in the drop-off behind riffles, having the ability to mend well over multiple current seams was key. This is difficult to do well with a skagit due to how heavy the head is. The fish we landed were chrome fish that looked like they hadn't been in the river long. I expect that many of the fish that were holding from Gowanda down due to the low water have now pushed up into the middle river and will continue working up as the conditions allow.
Looking ahead, we have rain in the forecast today. They're calling for half an inch or more. This will likely dirty the Catt up for a few days, and might stain up the smaller creeks for a day as well. But it will mean that fresh fish should push in again, and that fish that entered last week will have the chance to push up higher into the creeks. All in all, pretty excited for how things are shaping up.
Tight Lines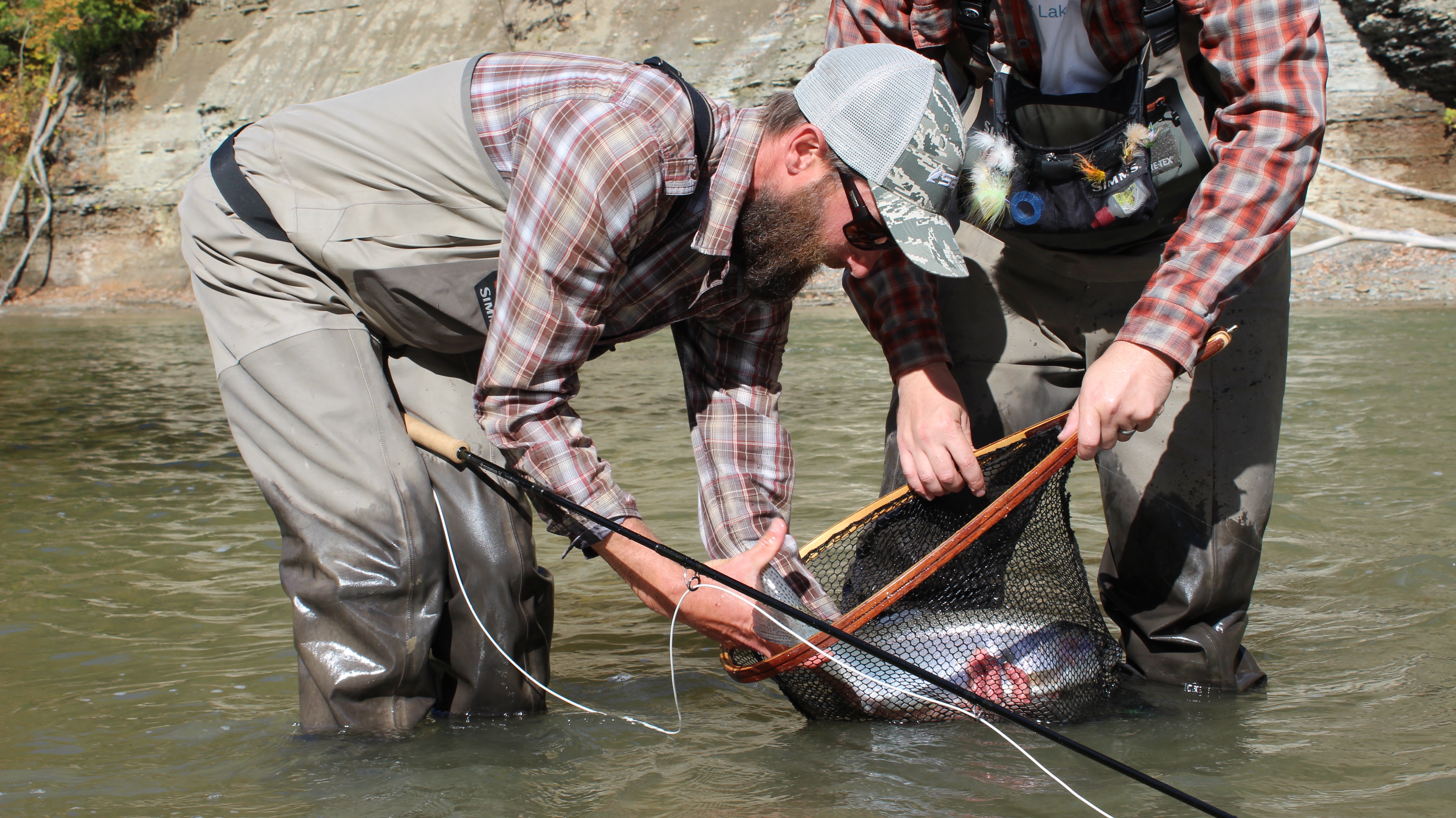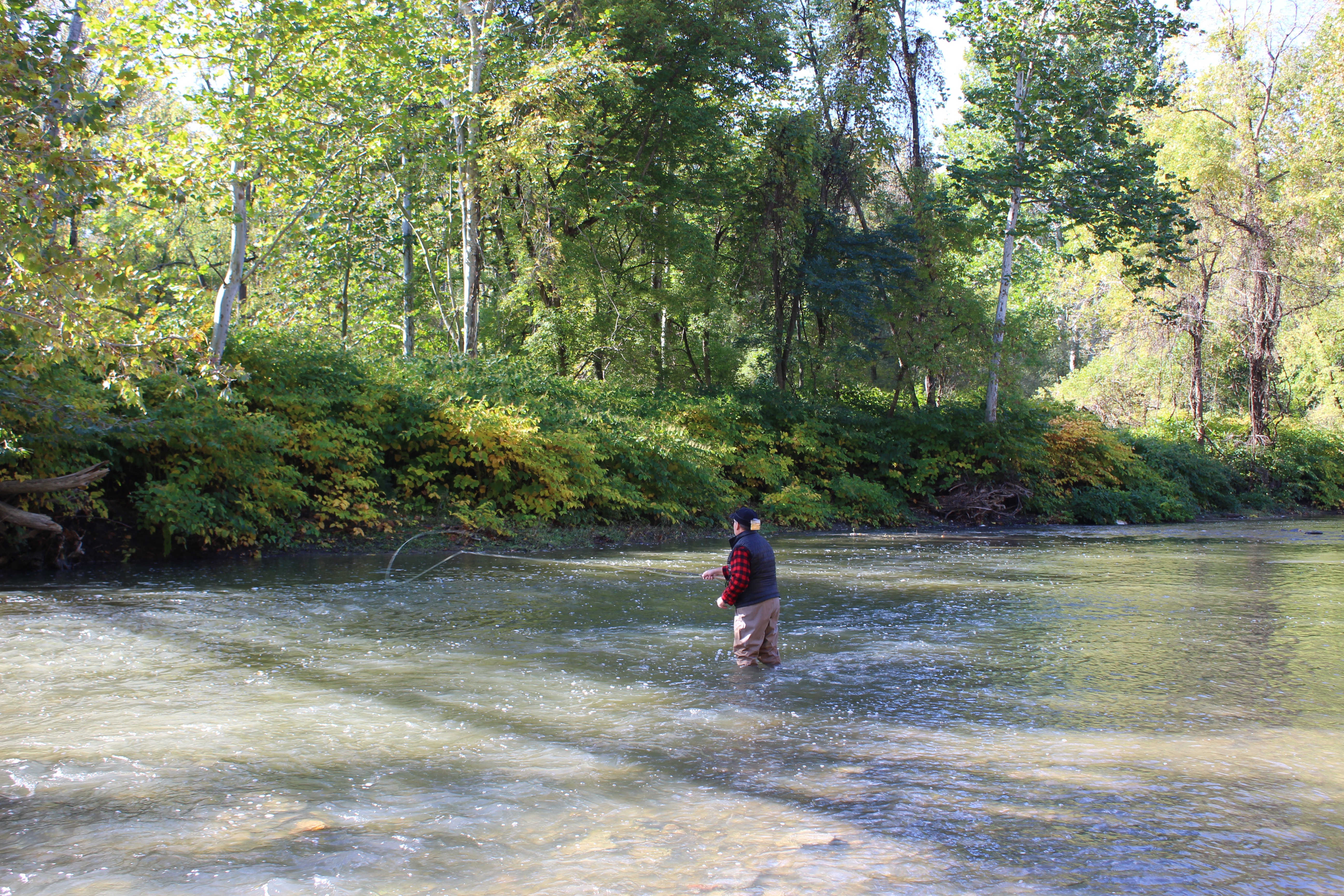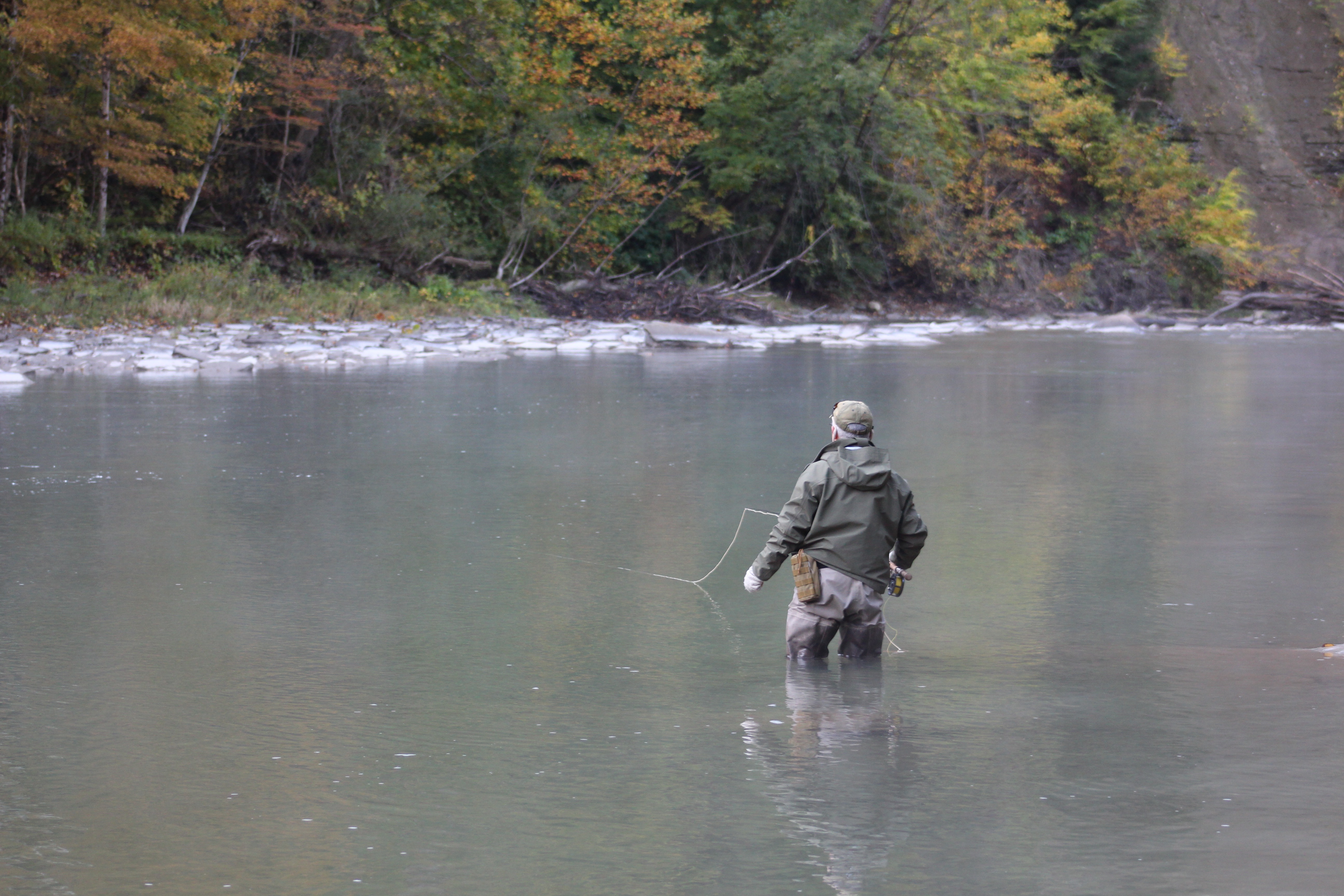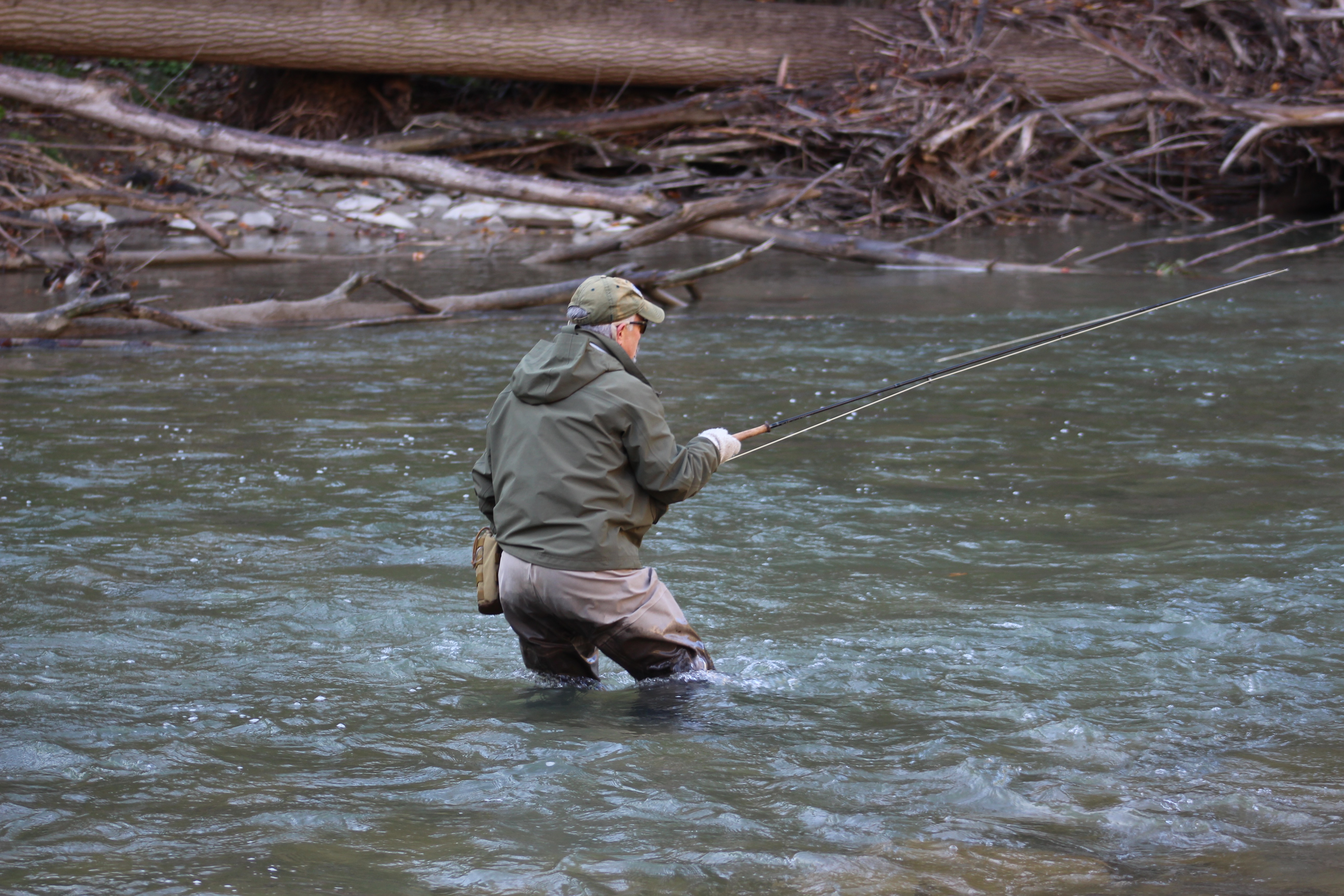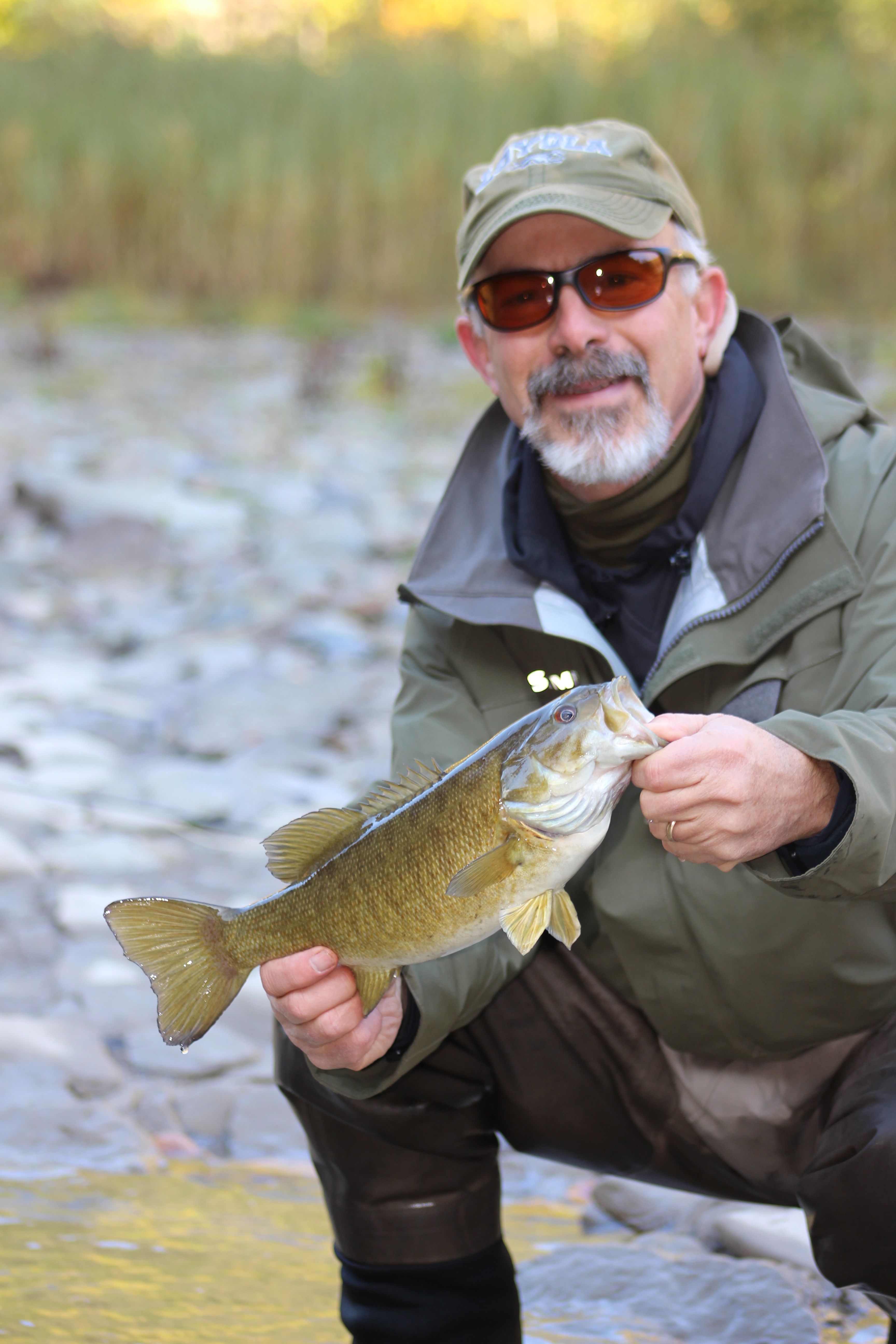 Categories: Cattaraugus Creek fishing , Steelhead, Spey fishing
/