Shopping Cart
Your Cart is Empty
There was an error with PayPal
Click here to try again
Thank you for your business!
You should be receiving an order confirmation from Paypal shortly.
Exit Shopping Cart
Guided Fly and Spey Fishing Trips for Steelhead and Brown Trout with
| | |
| --- | --- |
| Posted on February 4, 2016 at 8:55 AM | |
Welcome back to Fish Lake Run! After what was a mild winter, it looks like spring is just around the corner! January was quiet, and we typically don't fish much if at all. Because we really focus heavily on the swung fly, side ice and anchor ice means cold, cold water and lethargic fish, though most rivers in the area didn't completely freeze over. But things are starting to warm up already, and with how long the last two winters lasted, it is a welcomed relief. In fact yesterday broke 60 degrees! Though we will still have a few weeks of cold temps, it's time to start thinking about spring steel. From the way the winter has been, things are probably going to run a couple weeks early this season. Last year peak spring fishing occurred from mid april through the first week of may. This spring, our Ohio rivers will probably hit their peak sometime around the beginning of april, but with plenty of fish around in march and probably quite a few hanging in the rivers until the first or second week of may. To say the least, we are pretty excited about this spring, and a new drift boat might have something to do with it...
To pass the few cold weeks, I have been working on a bamboo spey rod build! I just finished the last touches on her this past weekend, and I couldn't be more proud! Can't wait to swing up some steel this spring on bamboo!
Check out some pics of the rod build.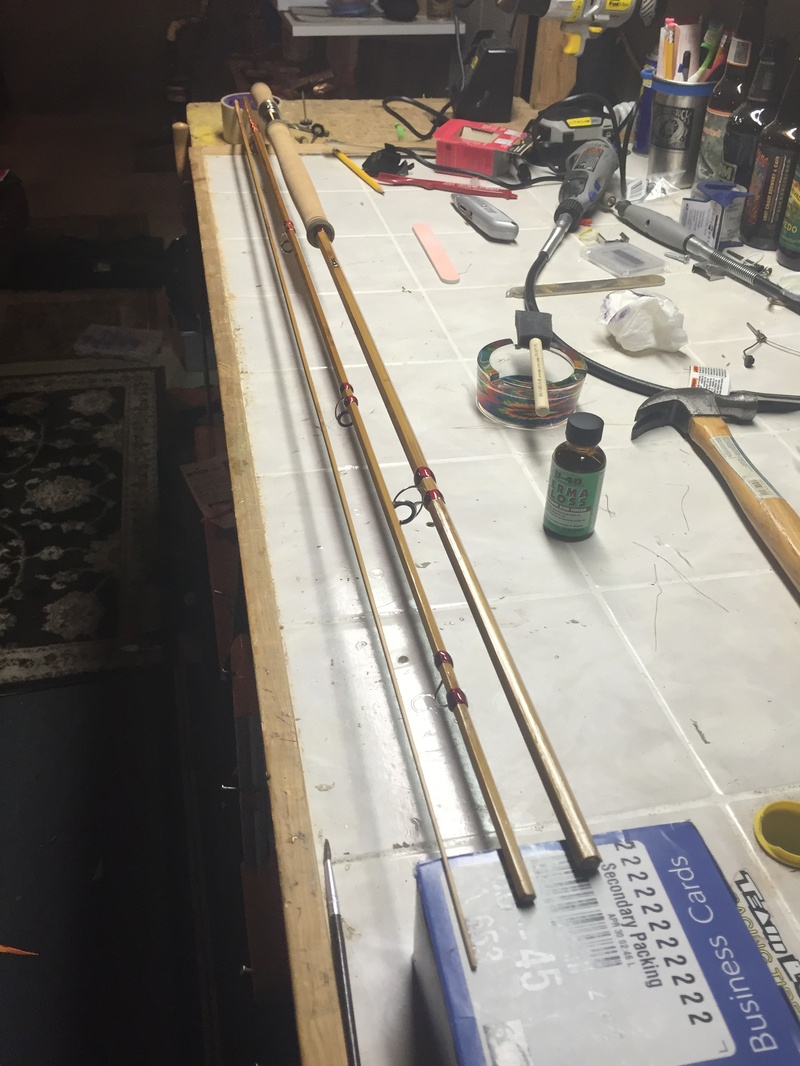 At the workbench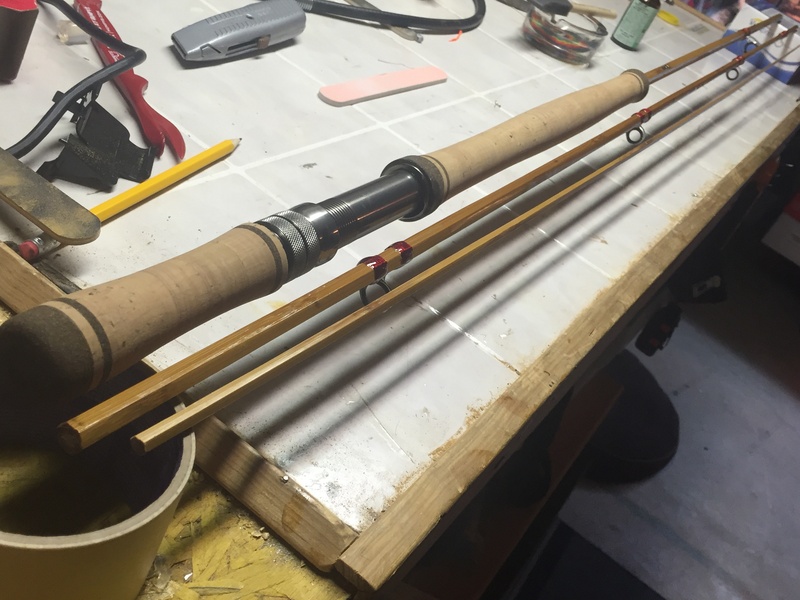 Shaping and fixing the cork.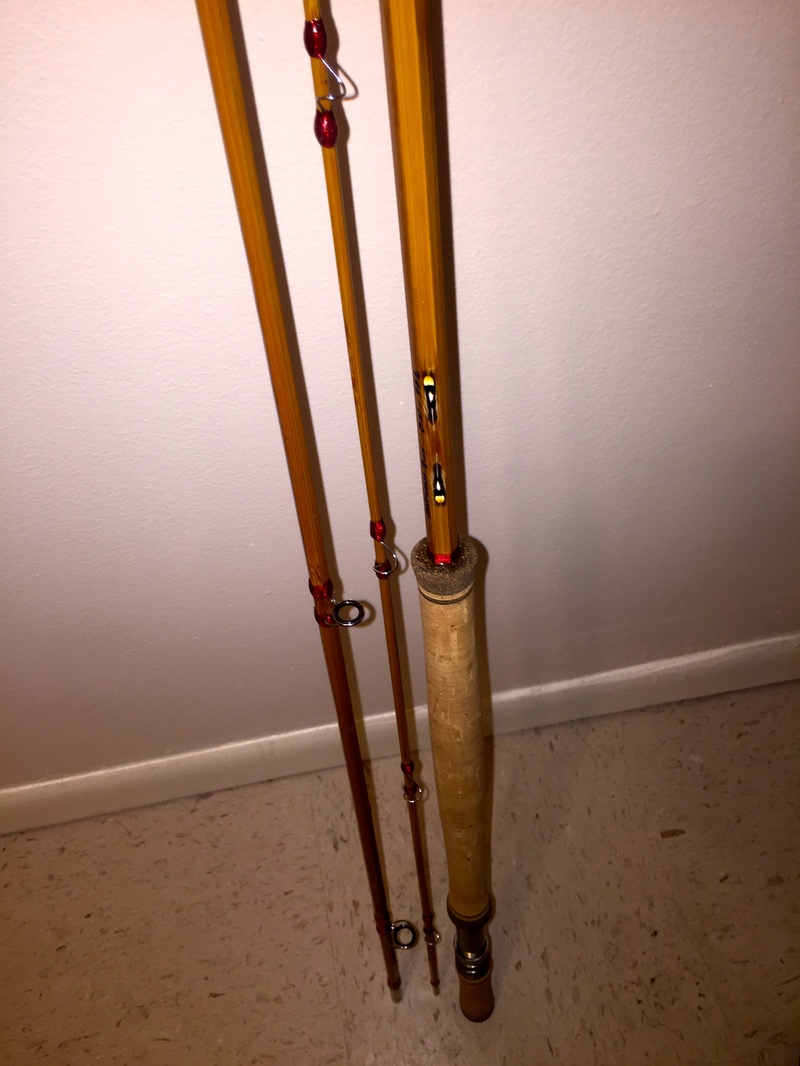 Finished product.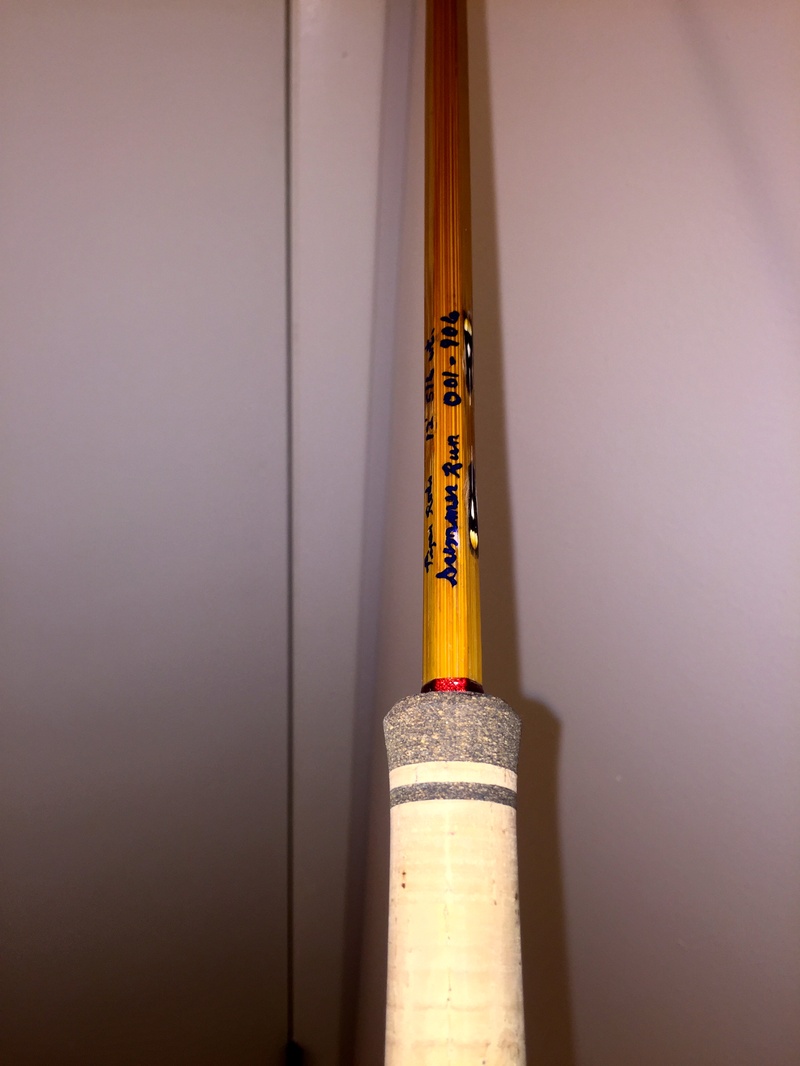 First time painting words...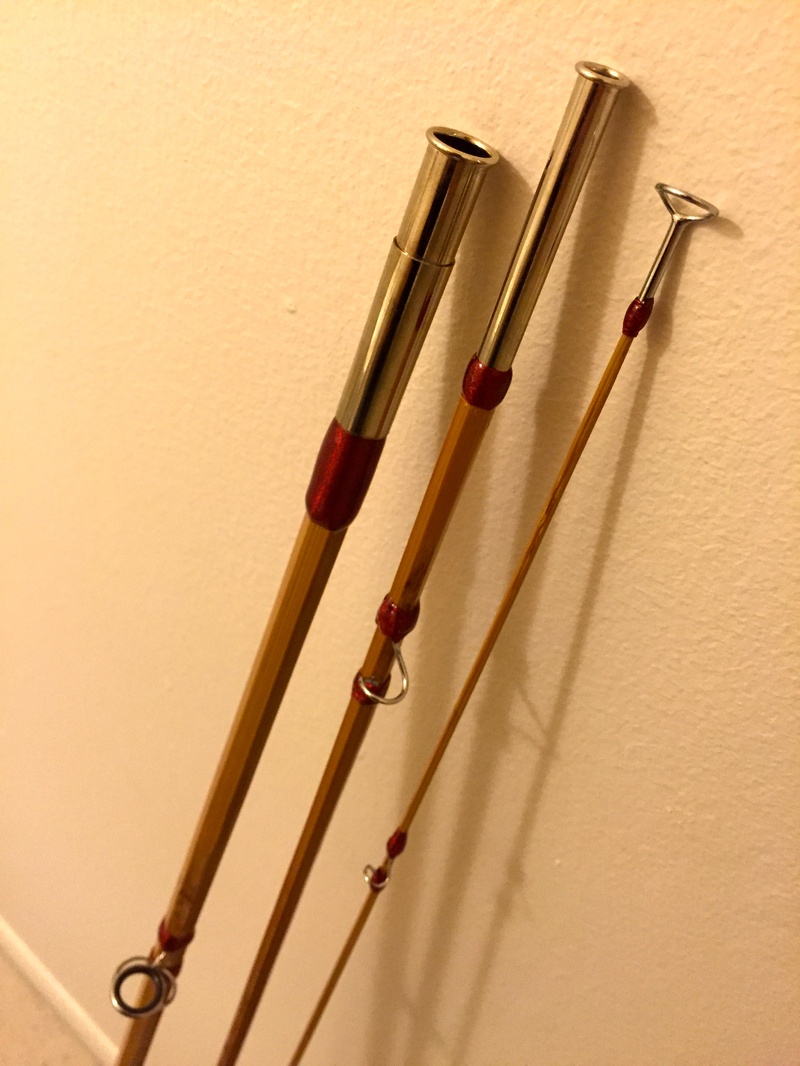 The ferrules.
Check back soon for spring reports and fish porn! Wont be long now!
-Daren
Categories: Tips and tricks, News around the area
/